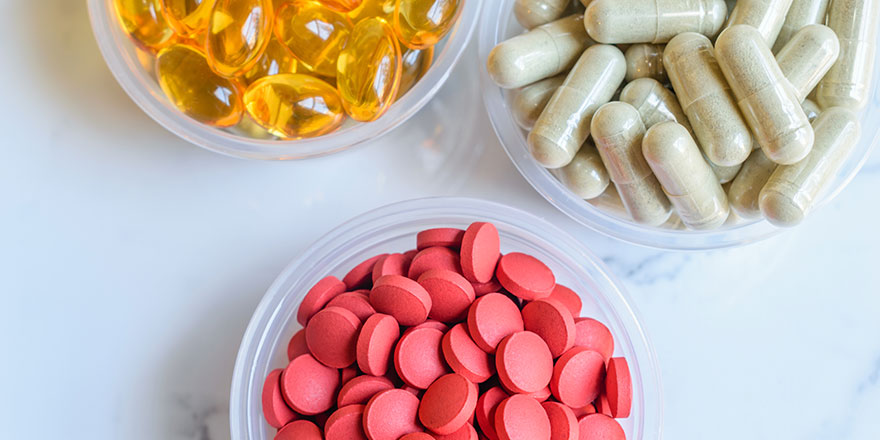 Staying Vigilant to Protect Your Health and Reputation
When an athlete chooses to compete in a sanctioned event or as a member of a national governing body in sport, whether it be an Olympic athlete or a Masters athlete, the individual is not only accepting the opportunity to be in the spotlight, but also under the spotlight when it comes to clean sport. As such, athletes who are subject to anti-doping rules must be particularly vigilant about the substances they consume, medical treatment they receive, people they associate with, and competitive practices they accept. This vigilance means recognizing high-risk behaviors and situations to minimize the risk of a positive test, adverse health event, or rule violation.
While USADA is always available to help, athletes also need to be able recognize clean sport red flags, so as to protect their health, their reputation, and their livelihoods.
Red Flag #3: Thinking supplements are as safe as medications
While athletes should consult health professionals about the use of supplements, it's equally important for athletes and their support personnel to understand that supplements and medications are very different in terms of regulation and safety. Subject to a comprehensive evaluation process, medications must list every ingredient on the Drug Facts label, and these ingredients are confirmed through rigorous quality control procedures implemented and enforced by the Food and Drug Administration (FDA).
Unlike medications, supplements are regulated post-market, which means that no regulatory body evaluates the contents listed on the Supplement Facts label for accuracy, product efficacy, or safety before they are sold to consumers. Only the manufacturers and distributors of dietary supplements are responsible for making sure their products are safe before they go to market, not the government. Unfortunately, supplements are sometimes sold without question or assessment until it becomes evident from voluntary consumer reports of adverse health events that the product is harmful. Even then, supplements with harmful or illegal ingredients may remain on shelves for years despite FDA consumer warnings.
It's also important to realize that supplement manufacturers may misidentify prohibited substances on labels, or they may fail to list prohibited substances altogether. Also unlike medications, supplements are not permitted to be marketed for treating, diagnosing, preventing, or curing diseases. If claims sound too good to be true, they probably are.
Given these disparities and the regulatory issues, it's a major red flag if supplements are touted to be safe alternatives to medications or free of side effects. Be aware that the term natural doesn't always mean safe either. Using supplements is AT YOUR OWN RISK.
Selected Case Studies:
U.S. Track & Field Athlete, Chris Carter, Accepts Sanction for Anti-Doping Rule Violation
UFC Athlete, Justin Ledet, Accepts Sanction for Anti-Doping Policy Violation
UFC Athlete, Lyman Good, Accepts Sanction for Anti-Doping Policy Violation
Other Resources
Supplement Warning: Athletes at Risk from Ostarine in Supplements