UPDATED: January 13, 2021
In 2021, the World Anti-Doping Agency introduced a new category of substances that initially includes a small number of very specific substances, as well as corresponding rules for how cases should be resolved if an athlete tests positive for one of those substances.
Keep reading to learn more.
What are substances of abuse?
Under the 2021 Code and Prohibited List, WADA has identified a category of substances called Substances of Abuse, which are substances that are both prohibited in-competition and frequently abused in society outside of sport. These substances may also be addictive.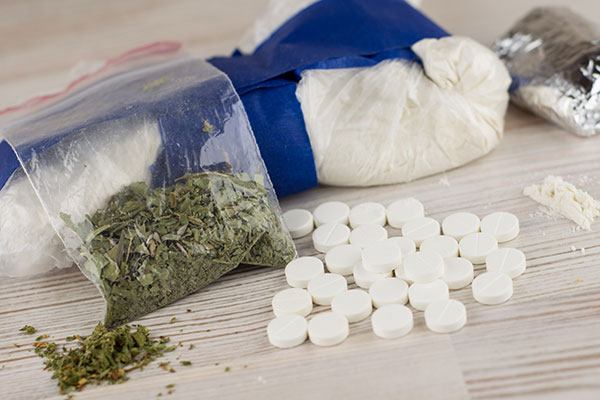 These include:
Cocaine (S6. Stimulants)
Heroin (S7. Narcotics)
MDMA (ecstasy) (S6. Stimulants)
THC (tetrahydrocannabinol) (S9. Cannabinoids)
The reason for this change is to allow more flexibility in how athletes are sanctioned if the positive test is related to substance abuse, as opposed to an attempt to enhance performance.  Athletes will be tested exactly the same way as before, and these substances will still only be tested for in-competition. 
Will it still be an anti-doping rule violation to test positive for a substance of abuse?
Yes, athletes may still receive an anti-doping rule violation if they test positive for a prohibited substance in the Substances of Abuse category. USADA only tests for cocaine, heroin, MDMA, and THC in-competition.  USADA does not test for these substances out-of-competition. The designation of substance of abuse only affects the resolution of the case during the results management process, including the length of the resulting sanction.
How will Substances of Abuse be treated differently in the results management process?
If an athlete tests positive for a substance of abuse during an in-competition test, but the athlete can establish that they used the substance out-of-competition and that their use of the substance was unrelated to sport performance, then the athlete's period of ineligibility will be reduced to three months with no need to further analyze the degree of fault. The period of ineligibility can be further reduced to one month if the athlete completes a substance of abuse treatment program that is approved by USADA. 
Why aren't more things on the Prohibited List considered Substances of Abuse?
The WADA Prohibited List Expert Committee has selected the substances they feel are the highest priority for designation as Substances of Abuse. 
Can I get a TUE for a substance of abuse?
It may be possible for athletes to obtain a TUE for the use of cannabinoids if the athlete is able to satisfy strict criteria in the International Standard for Therapeutic Use Exemptions (ISTUE). The most well-studied medical use of cannabinoids is for the management of chronic pain conditions, predominantly neuropathic pain. Some cannabinoid preparations contain THC, which is designated as a substance of abuse.
More questions?
For questions about specific products, substances, and methods, contact USADA's Drug Reference Line at drugreference@usada.org or call (719) 785-2000, option 2.