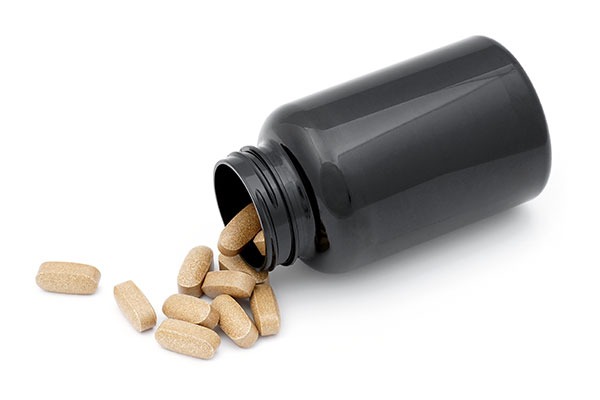 Athletes are often curious about dietary supplements that allege to boost testosterone levels. Some testosterone-boosting (T-boost) supplements also claim to be "all-natural" and the Supplement Facts label only lists permitted substances, making the product seem safe. The advertising around such products often positions them as natural, legal, and effective ways to boost testosterone for an edge in sport, which means that athletes might unfortunately be persuaded to believe that they are safe and won't cause an anti-doping rule violation.
There are several reasons why this is a highly risky approach for athletes:

Takeaway
If a dietary supplement "works" and increases testosterone levels, then it's prohibited. If it doesn't work, then it's a waste of time and money. In some cases, dietary supplements might make claims of performance enhancement that are explicit enough to count as an intended use of a prohibited substance, which could also result in an anti-doping rule violation. For these reasons, USADA advises athletes to avoid all products that make performance-enhancing claims and to only use supplements that are certified under the NSF Certified for Sport program.
If an athlete isn't performing at their best, there may also be ways to optimize their health and performance through nutrition, recovery, training, and psychological and medical improvements. The TrueSport Nutrition Guide and  Supplement Guide are resources that can help athletes cleanly and safely reach peak performance.
More questions?
For questions about specific products, substances, and methods, contact USADA's Drug Reference Line at drugreference@usada.org or call (719) 785-2000, option 2.
References
Clemesha, C. G., Thaker, H., & Samplaski, M. K. (2020). 'Testosterone Boosting' Supplements Composition and Claims Are not Supported by the Academic Literature. The world journal of men's health, 38(1), 115–122. doi:10.5534/wjmh.190043 https://www.ncbi.nlm.nih.gov/pubmed/31385468
Testosterone Imposters: An Analysis of Popular Online Testosterone Boosting Supplements. Balasubramanian, Adithya et al. The Journal of Sexual Medicine, Volume 16, Issue 2, 203 – 212
https://www.jsm.jsexmed.org/article/S1743-6095(18)31382-1/fulltext