USADA has recently launched a brand new tool to help support clean athletes as they file and update whereabouts. The Athlete Express whereabouts website and mobile app are designed to make filing whereabouts faster and easier, while assisting athletes to provide better information to USADA.
The Athlete Express whereabouts website and mobile app were designed by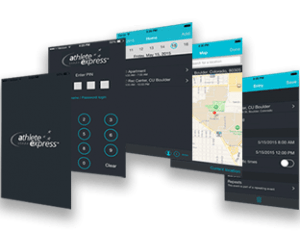 USADA staff with athlete input, making the tools more user-friendly for the end user. Now, no matter where they are, athletes in the USADA Registered Testing Pool can take advantage of these great, new features:
Auto populate the calendar by answering a few simple questions;
Roll over regularly-scheduled activities from quarter to quarter;
Use Google Maps to pinpoint locations without knowing an exact address;
Import whereabouts information to external, personal calendars;
Get reminders to update competitions schedules; and
Much more!
Athletes can log in now to Athlete Express by visiting Athlete.USADA.org. Filing quarterly whereabouts must be done on the new Athlete Express website. The Update USADA app can be downloaded from both the Apple App Store and Google Play. The app is the perfect tool to use for updating those whereabouts and keeping USADA informed of where athletes will be when plans change.
Athletes successfully filed their second quarter whereabouts using this new tool and provided this feedback: