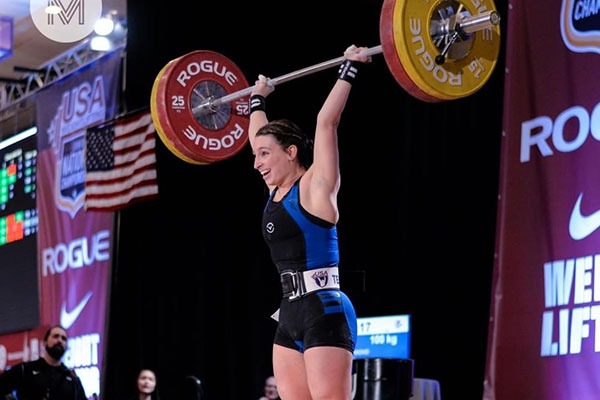 Abby Raymond is an Olympic weightlifter for Team USA, as well as a two-time Youth National Champion. She has broken 16 Youth American Records, represented the USA in five different international competitions, and hopes to compete in the 2028 Olympic Games! Abby currently balances her weightlifting career with her life as a student at Harper College.
Below, learn how she fuels through a food-first approach to compete well as an athlete subject to anti-doping rules.
Pre-Workout – Oatmeal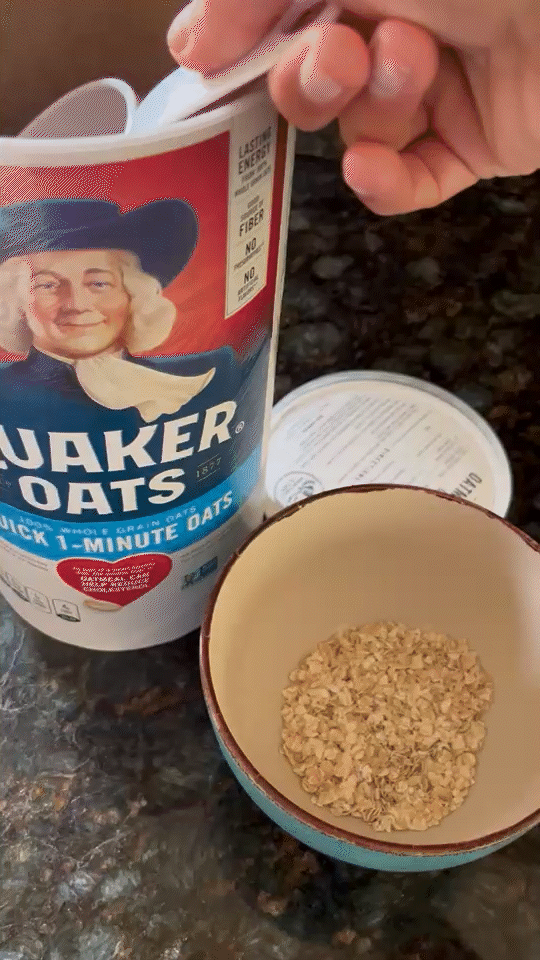 Oatmeal is one of my favorite pre-workout snacks! It's one of those foods where you can spice it up however you like — you can eat it plain, with fruits, cinnamon, honey, Nutella, nut butters, etc. Really, anything goes! I love how oatmeal is easily digestible and sits in my stomach well during a training session. It's not too heavy but it also leaves me feeling full and ready to crush a workout! Oatmeal is filled with healthy carbs, and I add various proteins and fats by using milk and nuts/nut butters.
Post-Workout – Pork Tenderloin
Any awesome post-workout meal is full of carbs, proteins, and healthy fats! I love getting all my macros after training with some type of meat, starch, grains, and vegetables. One of my favorite combinations is pork tenderloin, cheesy potatoes, rice, and broccoli. Two of my favorite flavors to cook with are garlic and lemon because they're low in calories and they give the food a fresh taste.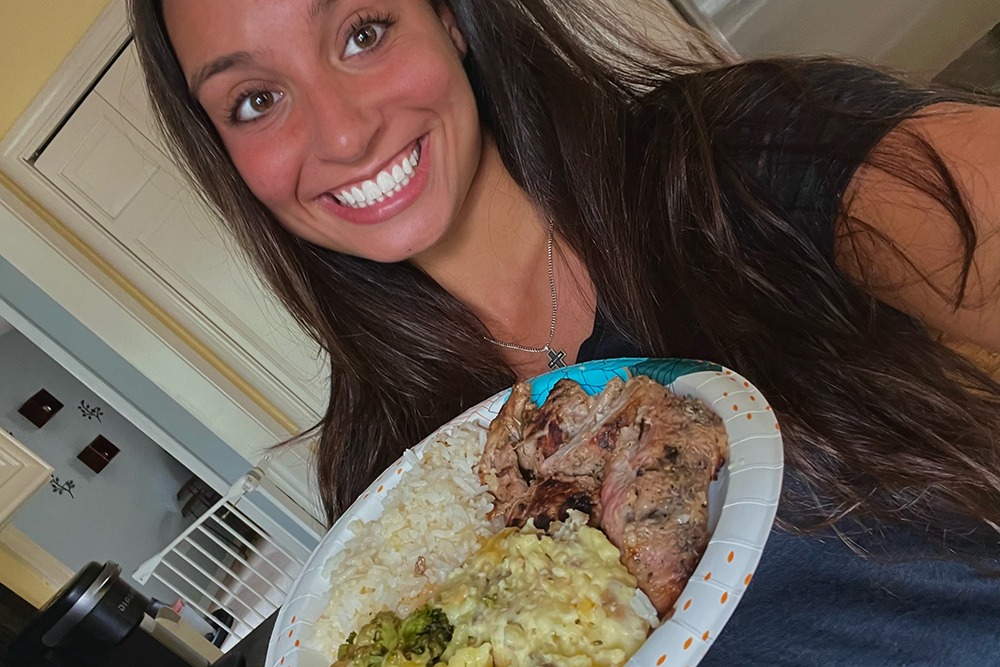 Dessert – Berry Charcuterie Board
Like most people, I love dessert. Chocolate is my biggest weakness — it's probably my favorite food of all time! When trying to eat healthy, it can be difficult to find macro-friendly sweet options…especially leading up to a competition when I need to think about how I'm fueling more carefully. 
So, when I'm craving something sweet, I make a berry charcuterie board! I use bananas, strawberries, blueberries, and raspberries, which are all natural sugars and high in antioxidants and potassium. I then throw in some nuts for protein and healthy fats — I typically use almonds. And lastly, to get that true dessert feel, I add a little peanut butter and Nutella to dip the fruits and nuts in.
What is food-first nutrition?
Every athlete wants to reach their peak performance, which often means pushing harder and longer in training and in competition. In the quest to reach their maximum potential, many athletes know that good nutrition is critical, but they may also look to the latest supplements and trendy diet regimens to give them that extra boost.
Some athletes, on the other hand, have found that a food-first approach is all they need to achieve peak performance. While some athletes may need to supplement their dietary intake because of a medical condition, many athletes can properly fuel their bodies and meet all their bodies' needs with the right food.
In the Food-First Nutrition series, Olympians, Paralympians, and elite athletes share how they maintain the strength and energy they need to compete at the highest levels of sport through a food first approach. For more information on the best foods for athletes, check out the TrueSport Nutrition Guide.