Setting the world record in the 200m backstroke as a 17-year-old took a lot of work…and really good nutrition! As I work towards the 2020 Olympic Games in Tokyo and prepare to swim for Stanford after high school, I know that good nutrition is important because when I eat well, not only do I feel good physically, I also feel good mentally. I'm also proud of myself for making smart choices that help my body and my performance in the pool.
When it comes to fueling for performance, I try to get as much out of food as I can. I understand the risks that go along with any supplement and it motivates me to eat as well as I can so I don't need to take any supplements.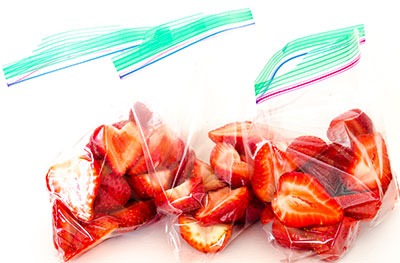 To fuel with food for a workout, here are my five go-to snacks for long-lasting energy:
1. Fruit – I prefer bananas or berries before I swim, particularly before morning practice. I found that at swim meets my blood sugar seemed to drop at random times. I would just start to feel sluggish and it definitely impacted my races. Once I started packing and eating fruit at meets, I found that the simple carbs worked as a great pre-race pick me up!
THE SCIENCE: With one hour or less between events or heats, stick with carbohydrates that are in liquid form, such as sports drinks, or go with fruits like oranges, watermelon, cantaloupe, peaches, pears, applesauce, or bananas.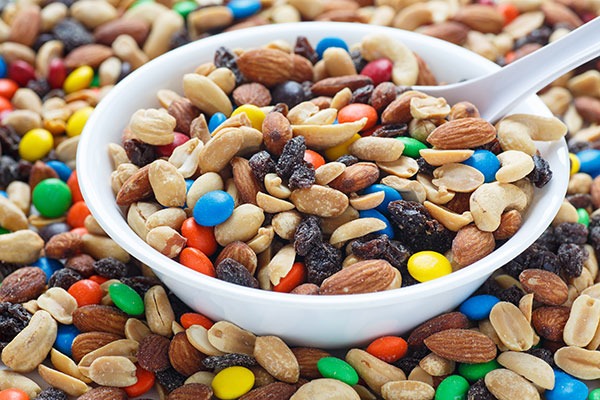 2. Trail mix – I just prefer the regular trail mix with peanuts, chocolate, raisins, and almonds.
3. Cereal – If I have more time, I'll do a bowl of cereal with 2 percent milk and either raisin bran or granola. Instead of milk, sometimes I'll do Greek yogurt!
THE SCIENCE: Two to three hours between events or heats, foods containing carbohydrates and some protein can be eaten, as there is enough time to digest them before competition. Other good options include granola bars with jerky, hot or cold cereal with nonfat milk, or English muffins along with fruit like bananas, apples, oranges, peaches, or pears.
4. Eggs – I know eggs are more of a breakfast meal, but I love boiled eggs because of how easy they are to pack and bring with me anywhere.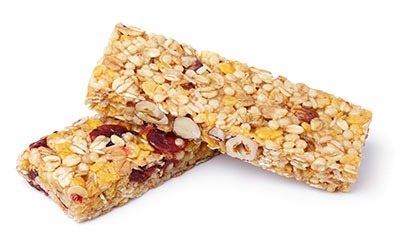 5. Bars – I'm not picky! Cereal bars, fruit bars, protein bars…I go with what I have on hand.
I have honestly found that when eating these foods before practice, I never feel bloating or discomfort.
I have a pretty sensitive stomach and I feel lucky to have found a bunch of snack options that both fuel me and make me feel good physically. Since I typically eat snacks that are 'light' and digest easily, I don't worry too much about the timing of the consumption of my snacks. As long as I don't eat them right before I dive in, I'm good to go.
These snacks are also convenient and require little to no prep time, which is great! To top it off, I feel like I have consistent levels of energy throughout my workout from these foods. Instead of eating only one snack, I do like to mix and match a couple so I can get a few more food groups in. For example, I'll do berries with trail mix or cereal and an egg.
Before I had my license, my dad would pick me up from school and take me to practice every day. Since I didn't have time to go home between school and practice, my dad would bring me a snack to eat in the car. He always brought one or more of the snacks listed above because they were quick, easy, and I liked them so much!
If I don't fuel properly before a race or practice, it affects me so much mentally and physically that I end up feeling tired enough to just go to sleep instead of competing or training! I can tell that I've fueled myself properly when I feel awake, alert, and excited to get in the water.
About Regan Smith
At just 17, Regan Smith was already earning acclaim on the international swimming stage, including a world record in the 200m backstroke and the first leg position on the women's 4x100m medley team at the 2019 FINA World Championships in Gwangju, South Korea. With these achievements, Regan went on to win the Age Group Swimmer of the Year (17-18), World Jr. Female Swimmer of the Year, and overall Female Swimmer of the Year at the 2019 Swammy Awards. In the fall of 2020, she will start her college swimming career with Stanford University.
What is food-first nutrition?
Every athlete wants to reach their peak performance, which often means pushing harder and longer in training and in competition. In the quest to reach their maximum potential, many athletes know that good nutrition is critical, but they may also look to the latest supplements and trendy diet regimens to give them that extra boost.
Some athletes, on the other hand, have found that a food-first approach is all they need to achieve peak performance. While some athletes may need to supplement their dietary intake because of a medical condition, many athletes can properly fuel their bodies and meet all their bodies' needs with the right food.
In the Food-First Nutrition series, Olympians, Paralympians, and elite athletes share how they maintain the strength and energy they need to compete at the highest levels of sport through a food first approach. For more information on the best foods for athletes, check out the TrueSport Nutrition Guide.