[vc_row margin_top="-50″ full_width_row="true"][vc_column][vc_column_text]

[/vc_column_text][vc_column_text][/vc_column_text][/vc_column][/vc_row][vc_row][vc_column width="3/4″][vc_column_text]When I entered college my freshman year, we were all responsible for taking a blood test. That is when I found out my iron level was low, which explained why I would get dizzy when I worked out, fought headaches, and always felt like I never had enough sleep.
I started taking an iron supplement and had my iron levels monitored. I kept taking the iron supplement throughout my college career and when I moved into my professional years of competition. At some point, it just became routine.
It wasn't until well in my professional career that I started working with a company that did more blood testing, and instead of advising supplements alone, they also recommended foods that would help with the deficiency. This helped me tremendously! I always could tell if I wasn't eating enough of the right food because my fatigue levels spiked, so I would check back in with my list of foods and head to the grocery store to stock up.[/vc_column_text][vc_row_inner][vc_column_inner][vc_cta h2="" style="custom" custom_background="#2d793b" custom_text="#000000″]THE SCIENCE: Athletes have increased energy needs, which allows for more opportunities to obtain the nutrients they need through a balanced diet composed of a variety of natural foods. Most sports nutrition professionals agree that supplementation will not necessarily improve performance.[/vc_cta][/vc_column_inner][/vc_row_inner][vc_column_text]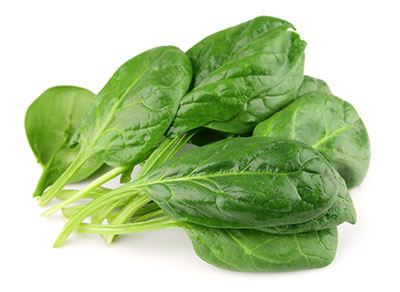 Some of the foods that were recommended to help my iron levels were:
Dark chocolate 

Wheat germ

Spinach

Soybeans

Peanut butter

Black beans

Kidney beans 
[/vc_column_text][vc_row_inner][vc_column_inner][vc_cta h2="" style="custom" custom_background="#2d793b"]THE SCIENCE: Explore more foods that provide iron and other micronutrients on page 19 of the TrueSport Supplement Guide.[/vc_cta][/vc_column_inner][/vc_row_inner][vc_column_text]It was so easy for me to add these foods to my diet and my routine because I naturally loved them! I also tried to avoid drinking as much coffee and learned to refrain from using chili powder, green tea, and rosemary extract because they decrease iron absorption. 
The food-first approach was best for me because with supplements, even vitamins, you can never be 100 percent certain that you are getting what the labels says you are. This is because the supplement industry is regulated post-market, and for me, that was pretty risky. Athletes are responsible for everything they put in their bodies and not being fully certain about EVERYTHING that's in a supplement could turn, unintentionally, into a bad situation.[/vc_column_text][vc_column_text]
What is food-first nutrition?
Every athlete wants to reach their peak performance, which often means pushing harder and longer in training and in competition. In the quest to reach their maximum potential, many athletes know that good nutrition is critical, but they may also look to the latest supplements and trendy diet regimens to give them that extra boost.
Some athletes, on the other hand, have found that a food-first approach is all they need to achieve peak performance. While some athletes may need to supplement their dietary intake because of a medical condition, many athletes can properly fuel their bodies and meet all their bodies' needs with the right food.
In the Food-First Nutrition series, Olympians, Paralympians, and elite athletes share how they maintain the strength and energy they need to compete at the highest levels of sport through a food first approach. For more information on the best foods for athletes, check out the TrueSport Nutrition Guide.[/vc_column_text][/vc_column][vc_column width="1/4″][vc_column_text css=".vc_custom_1550760136421{padding-top: 5px !important;padding-right: 20px !important;padding-bottom: 20px !important;padding-left: 20px !important;background-color: #fafafa !important;}"]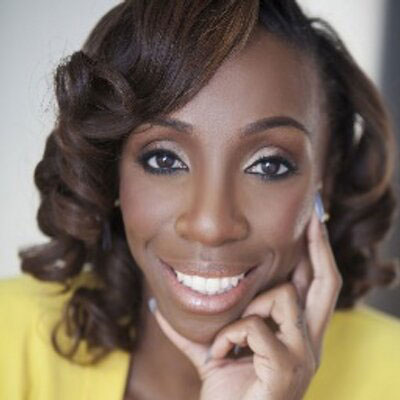 About Lashinda Demus
A two-time Olympian and silver medalist in the 400m hurdles, Lashinda Demus enjoyed a long career at the highest levels of track and field, with one of her first major accolades coming in 2002 when she became NCAA outdoor champion. Shortly after, Demus earned a spot at her first Olympic Games in Athens in 2004. She continued to find success in the sport, and at the 2011 World Championship in Athletics, went on to break the American record in the 400m hurdles, which still stands today. At the 2012 Olympic Games, she earned the silver medal in the 400m hurdles and concluded her career as a four-time USA Outdoor 400m hurdle champion.[/vc_column_text][vc_widget_sidebar sidebar_id="sidebar_40″][/vc_column][/vc_row]