Nutrition is just as important as training for athletes, so we have to be mindful of what we put in our bodies…but eating healthy doesn't have to be boring. Texture is a big deal for me when it comes to food and one of my favorite things about grilling is how easy it is to experiment with different levels of heat to get different textures. With grilling, and cooking in general, the one thing I've realized is that I usually have to cook things hotter and shorter than my first instinct. My favorite thing to grill is chicken thighs. Not only do they have awesome flavor, but you can also get a great crust on them. For veggies, I love the sweetness and crunchiness that comes from grilled peppers.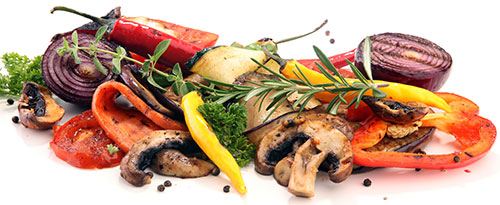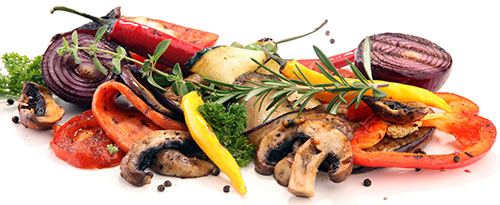 THE SCIENCE: Eating foods that are high in both carbohydrates and proteins, such as grilled chicken sandwiches, peanut butter sandwiches, and Greek yogurt with granola, is a healthy way to build muscle.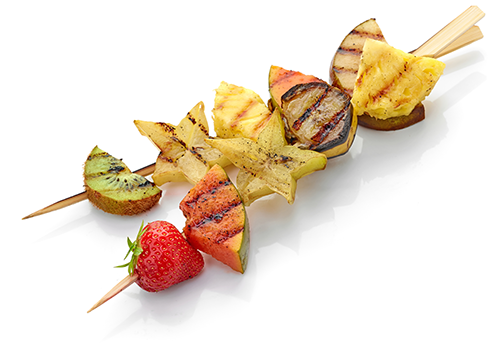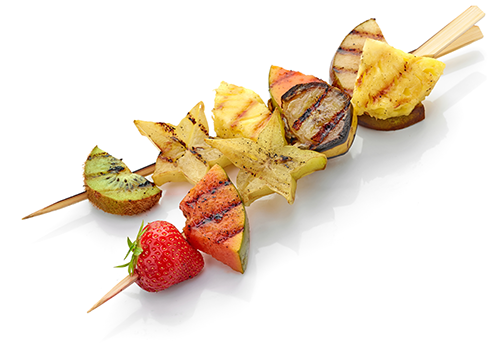 From a health and performance standpoint, grilling is also great because you're generally working with fresh ingredients, so you're skipping those processed sugars or added fats. The two biggest traps you may fall into with grilling is doing too much red meat or adding too many additional unhealthy toppings or sides.
Luckily, you can make some great, healthy sides on the grill. Grilled vegetables are an easy go-to, but you can also make grilled fruits like peaches or pineapple. When it comes to flavor, I tend to stick with a pretty traditionally profile of paprika, onion, and garlic, but I'll also skew southwestern by adding cayenne and cumin. 
For athletes dealing with busy schedules, one of the best things about grilling is that it's usually easy to cook a bunch of food at once, which means you can quickly get the nutrients you need to recover when you need them. Meal prep gets easier if you can grill up a bunch of chicken! 
THE SCIENCE: The body's ability to recover from games, practices, or intense workouts requires adequate rest and proper nutrition. An important component of the recovery process is consuming both carbohydrates and protein shortly after exercise to restore muscle glycogen and stimulate muscle protein synthesis.
What is food-first nutrition?
Every athlete wants to reach their peak performance, which often means pushing harder and longer in training and in competition. In the quest to reach their maximum potential, many athletes know that good nutrition is critical, but they may also look to the latest supplements and trendy diet regimens to give them that extra boost.
Some athletes, on the other hand, have found that a food-first approach is all they need to achieve peak performance. While some athletes may need to supplement their dietary intake because of a medical condition, many athletes can properly fuel their bodies and meet all their bodies' needs with the right food.
In the Food-First Nutrition series, Olympians, Paralympians, and elite athletes share how they maintain the strength and energy they need to compete at the highest levels of sport through a food first approach. For more information on the best foods for athletes, check out the TrueSport Nutrition Guide.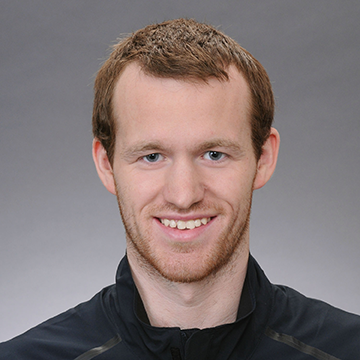 About Andrew Gemmell
After accumulating numerous accolades as a member of USA Swimming, including gold medals at the 2011 National Championships, the 2011 FINA World Championships, and the 2012 U.S. Olympic Trials, Andrew Gemmell went on to compete at the 2012 Olympic Games in London, where he placed ninth in the 1,500m freestyle. Andrew has since earned a degree in economics from the University of Georgia.