What is food-first nutrition?
Every athlete wants to reach their peak performance, which often means pushing harder and longer in training and in competition. In the quest to reach their maximum potential, many athletes know that good nutrition is critical, but they may also look to the latest supplements and trendy diet regimens to give them that extra boost.
Some athletes, on the other hand, have found that a food-first approach is all they need to achieve peak performance. While some athletes may need to supplement their dietary intake because of a medical condition, many athletes can properly fuel their bodies and meet all their bodies' needs with the right food. In the Food-First Nutrition series, Olympians, Paralympians, and elite athletes share how they maintain the strength and energy they need to compete at the highest levels of sport through a food first approach.
From Trevor: Foods for All-Day Energy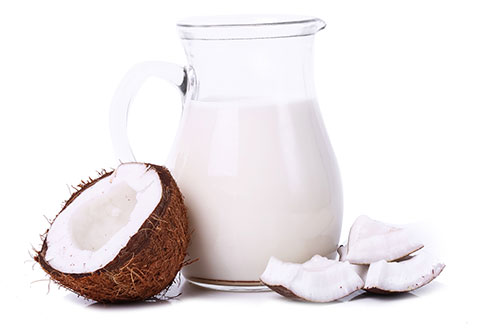 Daily nutrition has become an incredibly important aspect of my life, ever since I was diagnosed with a thyroid disease a few years ago. Although my days as a lacrosse player are over, long days out on the field as a coach and training in Brazilian Jiu-Jitsu challenges me to be in really good shape and have a ton of energy. So, I really see the food I eat as fuel for being the best that I can possibly be each and every day.
I'm a strong believer that breakfast is the most important meal of the day, so I start my day with a protein coconut-milk smoothie and I try to get plenty of protein and healthy fats in my system from the start.
---
Athletes should consume just 20 to 30 percent of their calories from fat. Aside from decreasing overall calories, limiting consumption of dietary saturated fat is the first step toward losing excess body fat. Doing so eliminates excess calories, but not nutrients. Following a low-fat, high-carbohydrate diet is also important for health reasons, because diets high in saturated fat have been associated with cardiovascular disease, obesity, diabetes, and some types of cancer.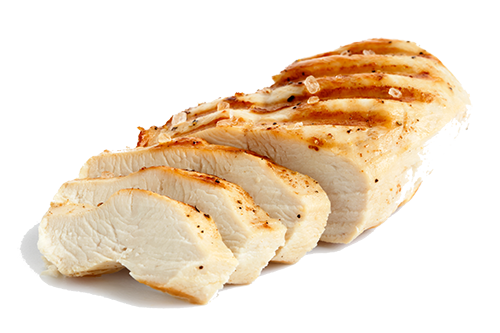 ---
When it comes to lunch, I typically go to Chipotle to get a bowl with white rice, black beans, double chicken, pico de gallo, corn, and guacamole. This means I get more protein with the chicken and beans, as well as some simple starches with the rice and veggies, and some more healthy fat with the guacamole.
At the end of the day, I will usually have a steak, salmon, burgers, chicken, or pork, with salad and veggies. I like to buy quality food and keep it simple. My fiancé is an awesome baker with paleo desserts, so I'll treat myself to one (or two!) of those after dinner. Usually, she sweetens our desserts with maple syrup or honey, so they taste great and I feel good after eating them.
---
THE SCIENCE:

---
So, that's my typical day. If I had learned to eat like this when I was competing in lacrosse at a high level, I think I could have performed even better. Protein, healthy fats, and simple carbs are really important for any athlete (and any human for that matter). Eating well is a habit you have to develop over time, and the more you eat healthy foods, the more your taste buds learn to enjoy them. It's worth giving it a shot for a while and seeing how food first nutrition works for you!
For more nutrition recommendations for athletes, check out the TrueSport Nutrition Guide.
---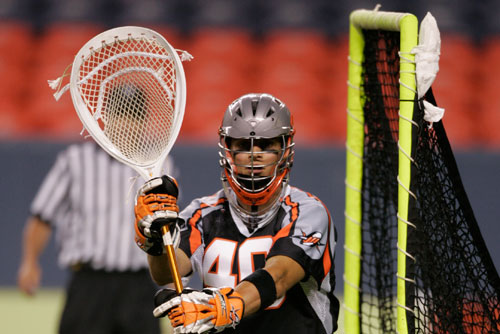 About Trevor Tierney
Trevor Tierney knows what it takes to achieve success on and off the field. A Princeton University graduate and current Harvard University master's student, Trevor is also the only goalie in lacrosse to have ever won an NCAA Championship, an ILF World Championship, and an MLL Championship. While at Princeton, Trevor won two NCAA Division I National Championships and was twice named All-American.
In 2002, Trevor was named All-World Goalie at the ILF World Championships in Perth, Australia, and he went on to win a MLL Championship with the Baltimore Bayhawks in 2005. After two seasons with the Denver Outlaws and his fourth MLL All-Star game, Trevor concluded his playing career in 2007. He was later inducted into the New Jersey Lacrosse Hall of Fame.
Trevor has since launched a developmental consulting firm that works with elite-level collegiate athletic teams and executive leadership teams. He also oversees LXTC Lacrosse Training Center in Denver, which organizes camps and events for youth lacrosse players.