As a cyclist competing for two teams, including the USA Cycling National Team and the world's first all-diabetes professional cycling team, Team Novo Nordisk, my holidays are often a little different than most. Last year, for example, I spent the week of Thanksgiving with USA Cycling at the UCI Track World Cup in Hong Kong. We didn't celebrate the day of Thanksgiving because racing was the following day, but when racing concluded, we found a great pizza spot! We needed a change from hotel race food.
I'm usually traveling or racing around the holidays so I'm away from home and family, and I'm always managing my diabetes, even when surrounded by delicious foods. My eyes light up when I see good food, but I always think about my diabetes management first (which is a blessing and a curse) –  adjusting my insulin to carb ratio, how the food will affect my blood sugars, and how it will physically make me feel.
Around the holidays, there are typically a lot of options and I have no problem turning away food that I don't absolutely enjoy because it's not worth the diabetes management. I'd rather eat food that is worth it to me. Throughout the years, I've also noticed that what I eat affects my sleep and recovery, not just for the next day, but for a few days, so I'm always mindful of what I put in my body.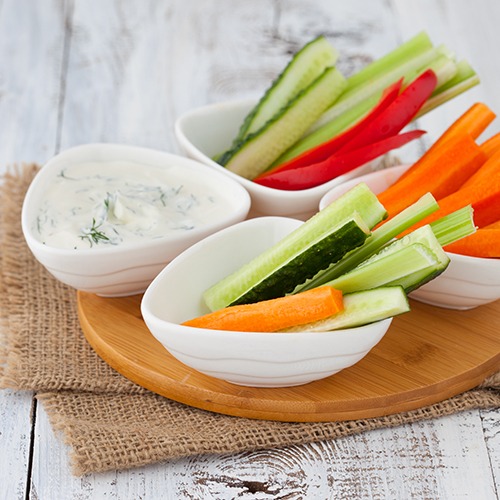 I do believe in indulging around the holidays, but I find ways to make sure it doesn't impact my diabetes or training. For example, I'll have more protein and salad on my plate, and less starch, so that I can eat some appetizers and leave room for dessert. Or instead of more carbs like chips and crackers, I'll go for fresh cut veggies like cucumbers for dipping. I usually stay away from bread. To be honest, I'll have just one or a few bites of something and save room for something I really want to indulge in.
When it comes to holiday dessert traditions, my only tradition is that there must be a dessert of some kind! I don't have any specific desserts that I always make during the holidays, but I do enjoy attempting to make desserts from scratch.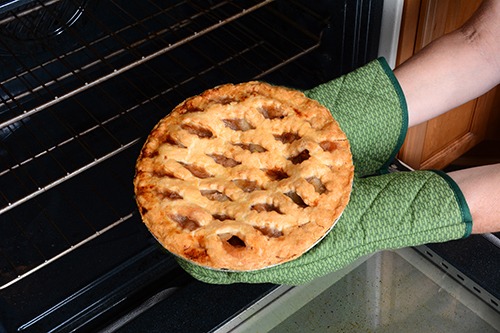 Even during the holidays, it's important to me to pursue my sport at the highest level and I'm particularly aware of the importance of good nutrition. I truly believe that food is just as important as training when it comes to preparation and recovery.
In early June, I was named to the 2020 Olympic Track Cycling Long Team for USA Cycling, and the Final Team will be announced in spring of 2021. Not only would it be the pinnacle of my athletic career, but also a great platform to continue to inspire others.
Being part of Team Novo Nordisk and the USA Cycling National Team has not only provided me a stage for racing a bicycle, but also a platform to help others. Being a professional athlete is a full-time job, and managing diabetes is 24/7, but I wouldn't wish for it to be any other way.
About Mandy Marquardt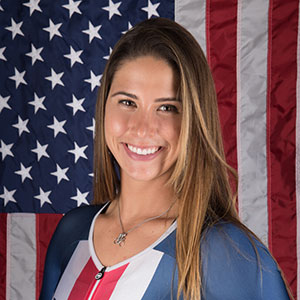 Mandy Marquardt grew up swimming, playing tennis, and running cross country, and found her passion for the sport of cycling at age 10. At the age of 16, she was diagnosed with type 1 diabetes and soon after proved that she wasn't going to let her diagnosis impact her commitment to cycling and her Olympic dreams. Marquardt graduated from The Pennsylvania State University in 2014 and then decided to solely focus on her professional cycling career. She currently trains and competes for the USA Cycling National Team and Team Novo Nordisk.
What is food-first nutrition?
Every athlete wants to reach their peak performance, which often means pushing harder and longer in training and in competition. In the quest to reach their maximum potential, many athletes know that good nutrition is critical, but they may also look to the latest supplements and trendy diet regimens to give them that extra boost.
Some athletes, on the other hand, have found that a food-first approach is all they need to achieve peak performance. While some athletes may need to supplement their dietary intake because of a medical condition, many athletes can properly fuel their bodies and meet all their bodies' needs with the right food.
In the Food-First Nutrition series, Olympians, Paralympians, and elite athletes share how they maintain the strength and energy they need to compete at the highest levels of sport through a food first approach. For more information on the best foods for athletes, check out the TrueSport Nutrition Guide.