Now an Olympic short track speedskater, nutrition became important to me as soon as I started taking my athletic career seriously. I really believe that your body is your car, and food is your fuel. I want to fill my body with the most efficient and effective fuel so that I can perform at my best at every practice! Since I'm subject to anti-doping rules, I also have to be thoughtful about the products I use. Every year, national team level athletes receive education on anti-doping and the risks around supplements. Now I am much more cautious about which supplements I take and even the lotions I use!
I generally try to fuel with food first and carbs are key. I try to include them in every meal and for snacks before and after practice. Our bodies and brain go through carbs insanely fast and we need to refuel quickly otherwise our body wouldn't be able to handle the stress we put on ourselves. I've found that fueling right after practice is very important for a good recovery.
THE SCIENCE: Research has shown that losing as little as two percent of total body weight can negatively affect athletic performance. For example, if a 150-pound athlete loses three pounds during a workout or competition, their ability to perform at peak performance due to dehydration is reduced. Proper fluid replenishment is the key to preventing dehydration and reducing the risk of heat injury in athletes engaged in training and competition.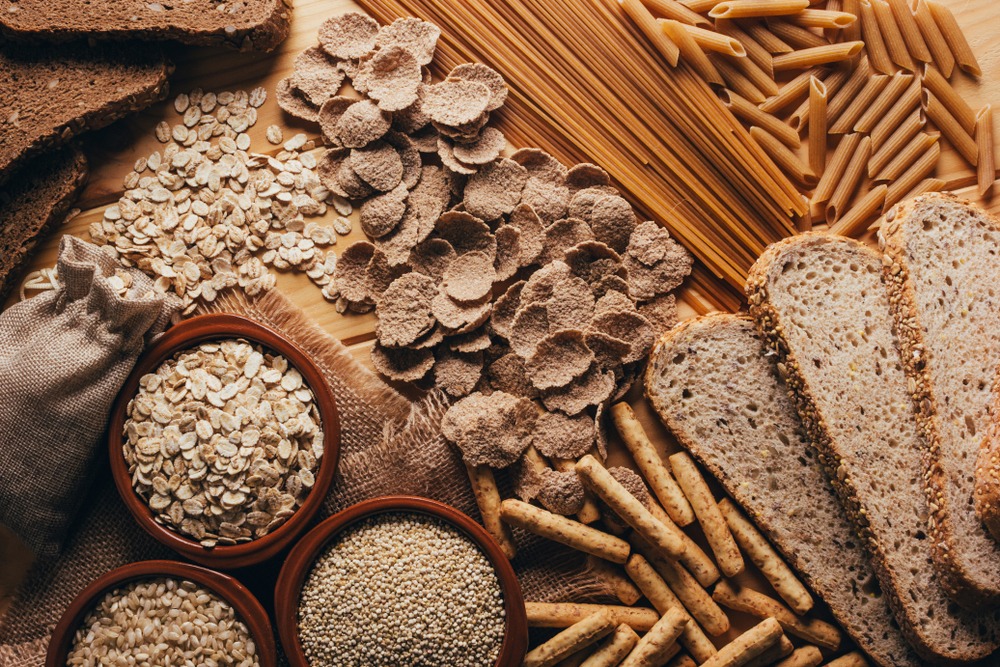 I rely on complex carbohydrates for lower release energy to help my body stay fueled for a sustained amount of time. Whole grains are my go-to option, for example. I also do simple carbs, which are digested quickly, right before practice so that my sugar stores are topped off before I need a lot of energy.
In general, my plate during meals will be half carbs, one quarter protein, and one quarter vegetables. That might change depending on the intensity of my workout though. On a light day, the vegetables will take up half of my plate and I'll just have quarter servings of carbs and protein.
THE SCIENCE: Depending upon the training routine, athletes should consume anywhere from 3-12 grams of carbohydrates per kilogram of bodyweight throughout the day. This percentage is only a guideline for estimating carbohydrate needs. Depending upon the length and type of training sessions, an athlete's carbohydrate intake should adjust, with longer times and more intense trainings reflecting the higher number of grams needed.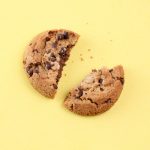 My favorite carbs are, of course, the unhealthy sugars you get from chocolate or cookies. But I treat myself to those in healthy portions every other night for dessert after a good dinner. The key is healthy portions and moderation!
About Aaron Tran
Aaron Tran's Olympic journey started after he watched short track speedskating on television during the Torino Games in 2006. In 2012, he made his first appearance at Short Track World Junior Championships and competed in three more junior championships before competing in several Short Track World Championships starting in 2015. Tran realized his Olympic dreams and earned a place on Team USA for the 2018 Games in Pyeongchang after a second-place finish in the men's 500m and a third-place finish overall at the U.S. Olympic Team Trials.
What is food-first nutrition?
Every athlete wants to reach their peak performance, which often means pushing harder and longer in training and in competition. In the quest to reach their maximum potential, many athletes know that good nutrition is critical, but they may also look to the latest supplements and trendy diet regimens to give them that extra boost.
Some athletes, on the other hand, have found that a food-first approach is all they need to achieve peak performance. While some athletes may need to supplement their dietary intake because of a medical condition, many athletes can properly fuel their bodies and meet all their bodies' needs with the right food.
In the Food-First Nutrition series, Olympians, Paralympians, and elite athletes share how they maintain the strength and energy they need to compete at the highest levels of sport through a food first approach. For more information on the best foods for athletes, check out the TrueSport Nutrition Guide.