I'm a cyclist competing for Team USA and I'm an athlete living with type 1 diabetes. Given those circumstances, I'm particularly aware of the importance of good nutrition and I truly believe that food is just as important as training when it comes to preparation and recovery.
My approach to nutrition is to keep it simple and balanced. As an athlete, especially one with type 1 diabetes, I eat foods that are high in fiber and protein to help me meet the demands of my training and recovery, while also helping stabilize my blood sugars and curb my cravings for unnecessary snacks. Consistency is particularly important for me and I need to know how foods are going to impact my blood sugars.
THE SCIENCE: Carbohydrate intake before and after exercise can help to restore sub-optimal glycogen stores, which is critical for prolonged periods of exercise.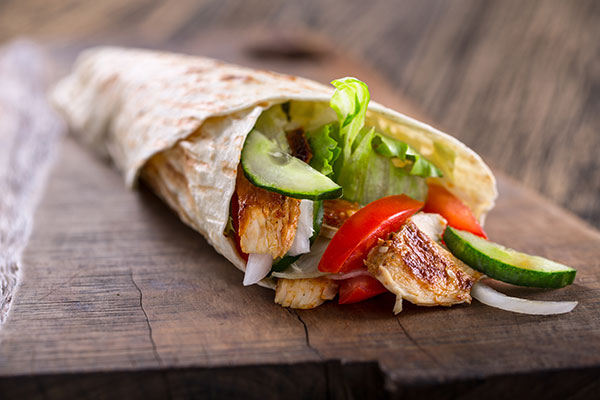 When it comes to lunch in between training sessions, my go-to meal is a wrap with chicken or beef, cheese, salad, and veggies. If I'm having a sweet tooth, I'll grab a protein popsicle I made. I really like this lunch because it consists of foods that digest at a slower rate to help regulate blood sugars and curb my hunger. I also ALWAYS eat a lunch. In fact, I look forward to every meal because that's when I get the fuel I need to make the most of my workouts.
THE SCIENCE: To refill energy in the muscle with trainings less than eight hours apart, eat as soon as possible after exercise and then every 15-30 minutes for up to four hours.
A wrap is really easy to make quickly in between training sessions, but if I'm cooking, I'll make double the portions and I'll often stick to recipes that require 30 minutes or less. For the most part, I haven't adopted the meal prepping concept because I prefer fresher foods and meals. I do, however, always have a lunch box of healthy snacks on hand.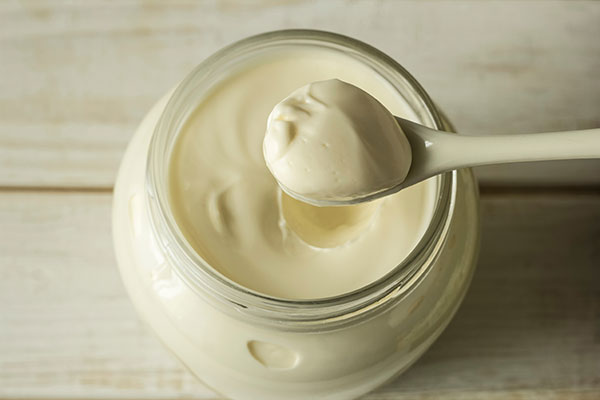 To make sure my go-to lunch and all my meals taste good, I'm also a big fan of using spices and condiments. My favorite condiment is mayo, and even though my friends always poke fun, I have no shame and don't mind being the queen of mayo! In terms of flavor and convenience, one of my favorite purchases recently was a toaster oven. In the time it takes to heat an oven, my food is done, cooked just right, and there's barely any dishes to clean up, all of which are important to me as an athlete who needs to quickly fuel for sport.
About Mandy Marquardt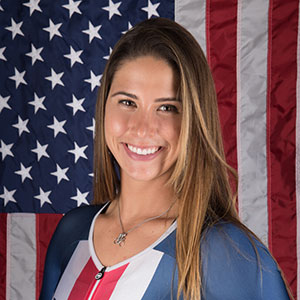 Mandy Marquart started competing in endurance road and track cycling events before transitioning to track sprinting in 2013. At the age of 16, she was diagnosed with type 1 and soon after proved that she wasn't going to let her diagnosis impact her commitment to cycling and her Olympic dreams. Marquardt graduated from Pennsylvania State University in 2014 and was later named to the 2016 Olympic Long Team. She currently trains for the United States and Team Novo Nordisk.
What is food-first nutrition?
Every athlete wants to reach their peak performance, which often means pushing harder and longer in training and in competition. In the quest to reach their maximum potential, many athletes know that good nutrition is critical, but they may also look to the latest supplements and trendy diet regimens to give them that extra boost.
Some athletes, on the other hand, have found that a food-first approach is all they need to achieve peak performance. While some athletes may need to supplement their dietary intake because of a medical condition, many athletes can properly fuel their bodies and meet all their bodies' needs with the right food.
In the Food-First Nutrition series, Olympians, Paralympians, and elite athletes share how they maintain the strength and energy they need to compete at the highest levels of sport through a food first approach. For more information on the best foods for athletes, check out the TrueSport Nutrition Guide.