I've been an athlete my entire life, and as a multi-time Paralympian, I truly appreciate the impact nutrition can have on my performance. If I want to compete at the highest level, a balanced diet is only one part, but it can have a big impact. Eating the right foods also allows my body to perform at its peak level without the need to use supplements, which can be risky for athletes subject to anti-doping rules.
Given the importance of nutrition, I've started working with a nutritionist, who helped me optimize my eating habits. For example, I used to only eat one meal a day because I wasn't hungry, and she helped me realize that approach wasn't getting my body the fuel I need to prepare and recover from workouts. Now I eat three meals a day and those meals include healthier foods! 

THE SCIENCE: Food is fuel and athletes should not come to practice or games without having had enough food to support the energy requirements for their sport. To keep athletes properly fueled and have protein needs met, use the EAT guidelines: eat breakfast, add proteins and carbohydrates to post-exercise meals, and toss the supplements.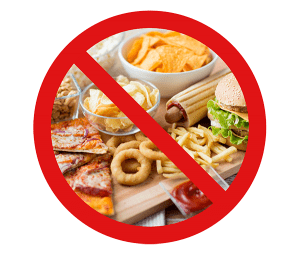 Focusing on healthier foods has meant avoiding the foods that taste great in the moment but make my body feel and perform badly, including fast food, processed foods, and sodas. Fried foods make me feel especially sluggish and unprepared for performance, so those are easier to avoid, while my nutritionist has been helping me better recognize and avoid processed foods. In many cases, fast food and processed foods are high in fats and sugars, which makes my body crash.
THE SCIENCE: Along with decreasing overall calories, increasing mono-unsaturated and n-3 polyunsaturated fats and decreasing consumption of saturated fat and sugar-sweetened beverages (soda) are the first steps toward losing excess body fat and improving metabolic function. Doing so may be a benefit to athletes by reducing inflammation and helping to maintain proper vascular function, which indirectly may support athletic performance.
To feel good before training and competition, I try to eat light and focus on healthy carbs and proteins. My favorite option is an almond butter toasted sandwich!
About Trevon 'Trey' Jenifer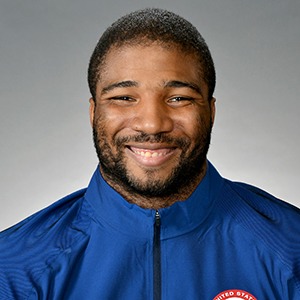 A wrestler and track athlete in his youth, Trevon Jenifer found wheelchair basketball in 1992 when he joined team Air Capital, and he went on to become a two-time All-American and three-year captain for Edinboro University's wheelchair basketball team. Jenifer, who was born with a congenital amputation, then played professional basketball in France, after which he returned home to join Team USA. In his two trips to the Paralympics, first in 2012 and again in 2016, Jenifer earned bronze and gold medals.
What is food-first nutrition?
Every athlete wants to reach their peak performance, which often means pushing harder and longer in training and in competition. In the quest to reach their maximum potential, many athletes know that good nutrition is critical, but they may also look to the latest supplements and trendy diet regimens to give them that extra boost.
Some athletes, on the other hand, have found that a food-first approach is all they need to achieve peak performance. While some athletes may need to supplement their dietary intake because of a medical condition, many athletes can properly fuel their bodies and meet all their bodies' needs with the right food.
In the Food-First Nutrition series, Olympians, Paralympians, and elite athletes share how they maintain the strength and energy they need to compete at the highest levels of sport through a food first approach. For more information on the best foods for athletes, check out the TrueSport Nutrition Guide.