As a Paralympian and member of the U.S. Men's Wheelchair Basketball team, I have to fuel for practice and games, while also competing clean, which is why I take a food-first approach that focuses on food rather than supplements. I recently decided to get support from a nutritionist in order to maximize the use of food to fuel my body and outwork my competitors who might not be following a strict eating regimen. In addition to allowing me to ask questions and make the best possible decisions when it comes to my eating habits, working with a nutritionist has given me another layer of accountability. It helps keep me in line when temptations, especially desserts, try to distract me from my goals and the fact that I have people counting on me. 
I'm generally a light eater, but from working with a nutritionist, I've also learned that it's imperative to get in the right amount of carbs and proteins prior to and after my workouts to ensure proper recovery.
THE SCIENCE: Depending upon the training routine, athletes should consume anywhere from 3-12 grams of carbohydrates per kilogram of bodyweight throughout the day. This percentage is only a guideline for estimating carbohydrate needs. Depending upon the length and type of training sessions, an athlete's carbohydrate intake should adjust, with longer times and more intense trainings reflecting the higher number of grams needed.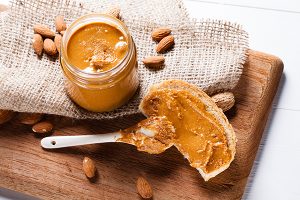 When it comes to pre-workout carbs, my go-to snack is an almond butter toasted sandwich. I also make sure to eat my pre-workout fuel at least an hour before a game or practice so I don't get sick from having too much in my stomach.
THE SCIENCE: The pre-exercise or pre-training meal serves two purposes: 1. It keeps the athlete from feeling hungry before and during exercise, and 2. It maintains optimal levels of energy for the exercising muscles.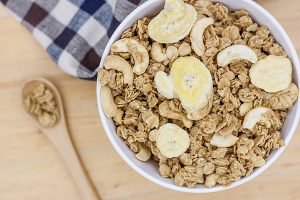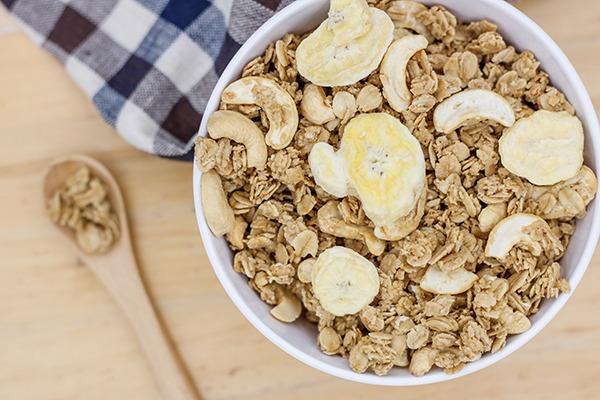 My favorite way to get carbs after a workout is with another sandwich! And this one also has almond butter, along with banana and granola. 
THE SCIENCE: Consuming a carbohydrate snack as soon as possible after training will allow the body to start replenishing glycogen stores in the body. Additionally, consuming a couple of mixed meals high in carbohydrates within six hours after training or a competition ensures that the muscles continue with glycogen restoration.
With the right foods consumed at the right times, I know I can be my most competitive self without supplements and shortcuts.
About Trevon 'Trey' Jenifer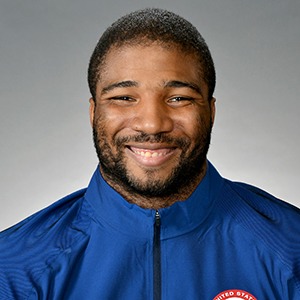 A wrestler and track athlete in his youth, Trevon Jenifer found wheelchair basketball in 1992 when he joined team Air Capital, and he went on to become a two-time All-American and three-year captain for Edinboro University's wheelchair basketball team. Jenifer, who was born with a congenital amputation, then played professional basketball in France, after which he returned home to join Team USA. In his two trips to the Paralympics, first in 2012 and again in 2016, Jenifer earned bronze and gold medals.
What is food-first nutrition?
Every athlete wants to reach their peak performance, which often means pushing harder and longer in training and in competition. In the quest to reach their maximum potential, many athletes know that good nutrition is critical, but they may also look to the latest supplements and trendy diet regimens to give them that extra boost.
Some athletes, on the other hand, have found that a food-first approach is all they need to achieve peak performance. While some athletes may need to supplement their dietary intake because of a medical condition, many athletes can properly fuel their bodies and meet all their bodies' needs with the right food.
In the Food-First Nutrition series, Olympians, Paralympians, and elite athletes share how they maintain the strength and energy they need to compete at the highest levels of sport through a food first approach. For more information on the best foods for athletes, check out the TrueSport Nutrition Guide.