I started skiing at the age of eight and have spent almost 10 years training for and competing in the Paralympic Winter Games, which means ski camps around the world, hours of training in the gym, and a mix of dry land training sessions. Even with this endless cycle of training and physical exertion, I know I can depend on my diet to get the nutrients I need for recovery. What you put in your body directly affects how it will perform, so when you fuel it properly, you'll have all the energy you need to perform at your best.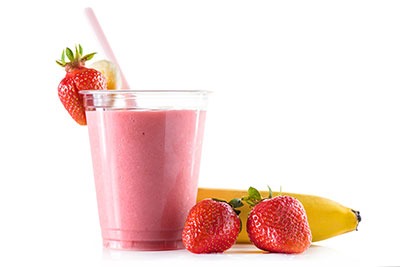 When I'm home, I usually don't have a lot of time to prep meals, so having options that are quick, simple, and healthy is critical. Overall, my strategy is to avoid processed foods as much as possible because of the unnecessary sugars and sodium.
In terms of simplicity, I'm a big fan of the classic PB&J. You can't go wrong with it, especially on whole wheat or whole grain bread. Obviously peanut butter, jelly, and bread are processed, but I make sure to choose the healthiest options and the ones with the simplest ingredients. Sometimes, when I don't have much time for lunch, I'll do a protein bar with a fruit smoothie, which usually includes strawberry, banana, and vanilla Greek yogurt.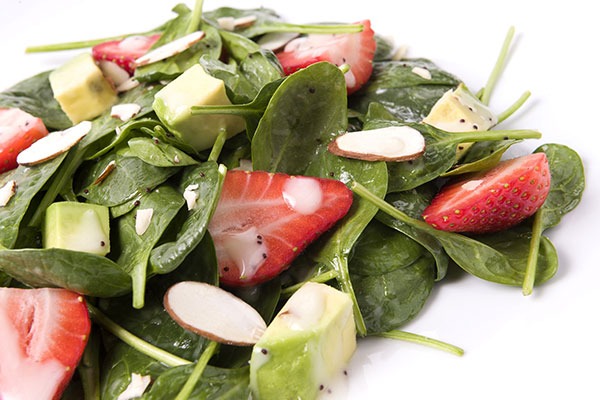 For dinner, I love to throw some chicken in the oven and make a nice spinach, strawberry, and apple salad to go with it. If I want a little more food, I will also do some rice. There are lots of great seasonings out there to make meals yummy! I love using garlic and herb seasoning, Italian dressing, and salsa to add some flavor to meals. Lemons can also be great!
Making sure a meal tastes good is important to me, but most of the time I will prioritize the nutritional benefits over how well it tastes. But it is easy to make healthy meals taste great, so that's usually not a problem! There is a sense of satisfaction from preparing my own meals, and more importantly, I have complete control over what ingredients go in.
What is food-first nutrition?
Every athlete wants to reach their peak performance, which often means pushing harder and longer in training and in competition. In the quest to reach their maximum potential, many athletes know that good nutrition is critical, but they may also look to the latest supplements and trendy diet regimens to give them that extra boost.
Some athletes, on the other hand, have found that a food-first approach is all they need to achieve peak performance. While some athletes may need to supplement their dietary intake because of a medical condition, many athletes can properly fuel their bodies and meet all their bodies' needs with the right food.
In the Food-First Nutrition series, Olympians, Paralympians, and elite athletes share how they maintain the strength and energy they need to compete at the highest levels of sport through a food first approach. For more information on the best foods for athletes, check out the TrueSport Nutrition Guide.
About Tyler Carter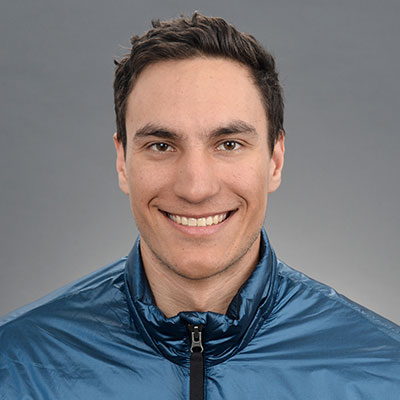 A two-time Paralympian, Tyler Carter's favorite events as a para alpine skier are the giant slalom and Super-G, which he prefers because they involve the most speed. The skier, whose leg was amputated after he was born without a fibula, stood in the stands at the Vancouver Paralympic Winter Games in 2010 before embarking on his own Olympic journey. In four years, he was one of the athletes competing at the Paralympic Winter Games in Sochi, an achievement he followed by earning a spot at the next Paralympic Winter Games in PyeongChang in 2018.