Popular Prohibited Substances Commonly Contained in Dietary Supplements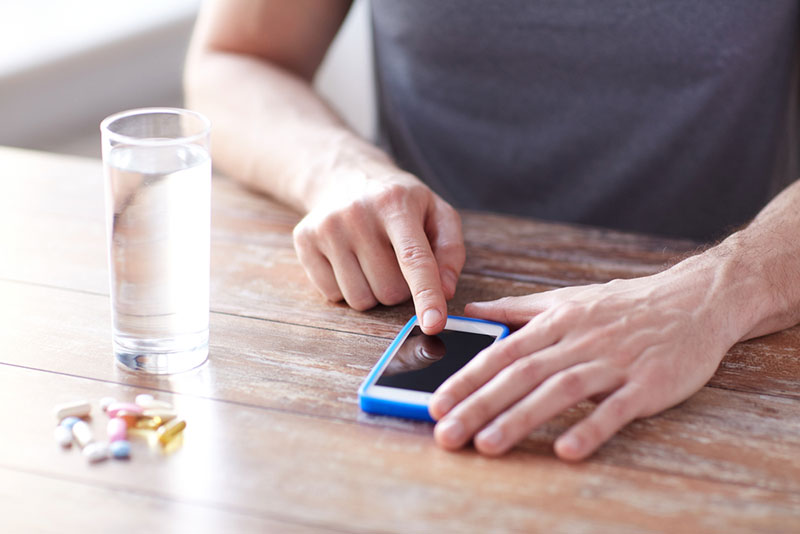 If you're thinking about using dietary supplements, it's important to remember that supplements are regulated in a post-market manner. This means that the Food and Drug Administration (FDA) does not analyze the safety, efficacy, or label accuracy of supplements before they are sold to consumers.
No organization, including USADA, can guarantee the contents or safety of any dietary supplements. Consequently, athletes always assume some risk of testing positive for prohibited substances when they use supplements. As always, athletes have strict liability for substances they ingest, including those consumed through dietary supplements.
Athletes also need to be aware that manufacturers may misidentify prohibited substances on labels, or they may omit prohibited substances from labels altogether. In general, athletes simply cannot depend on the accuracy of supplement labels, so the only way to assume no risk of testing positive from a supplement is to not use the supplement in the first place.
For athletes who want to reduce their risk of testing positive from a supplement, USADA compiled the following list of prohibited substances that are commonly included in supplement products. It is important to note, however, that this list is not exhaustive. Just because the product you are screening doesn't list any of the following substances, does not mean that it is safe or that it will not cause a positive drug test.
More information about supplements and their risks can be found on Supplement Connect.
| Ingredient | Anti-Doping Status |
| --- | --- |
| 1,3-Dimethylamylamine | Prohibited In-Competition |
| 1,3-Dimethylbutylamine | Prohibited In-Competition |
| 1,3-Dimethylpentylamine | Prohibited In-Competition |
| 1,3-DMAA | Prohibited In-Competition |
| 19-NorAndrost-4ene-3b-ol, 17-one | Prohibited at all times |
| 19-Norandrostenedione | Prohibited at all times |
| 1-amino-2-phenylpropane | Prohibited In-Competition |
| 1-andro | Prohibited at all times |
| 1-androstendiol | Prohibited at all times |
| 1-androstenedione | Prohibited at all times |
| 1-phenyl-1-methyl-2-aminoethane | Prohibited In-Competition |
| 2- phenyl-1-propanamine | Prohibited In-Competition |
| 2,17a-dimethyl-17b-hydroxy-5a-androst-2-ene | Prohibited at all times |
| 2a,3a-Epithio-17a-Methyl-5a-Androstan-17b-ol | Prohibited at all times |
| 2-Amino-4-methylhexane | Prohibited In-Competition |
| 2-Amino-4-Methylpentane Citrate | Prohibited In-Competition |
| 2-Hexanamine, 4-methyl- (9CI) | Prohibited In-Competition |
| 2-phenylpropan-1-amine | Prohibited In-Competition |
| 2-phenylpropylamine | Prohibited In-Competition |
| 3b-hydroxy-androstane-3b-ol,17-one | Prohibited at all times |
| 4-Amino Methylpentane Citrate | Prohibited In-Competition |
| 4-Amino-2-Methylpentane Citrate | Prohibited In-Competition |
| 4-AMP Citrate | Prohibited In-Competition |
| 4-Chloro-17a-Methyl-Androst-1,4-diene-3-17b-diol | Prohibited at all times |
| 4-Estrene-3,17-Dione | Prohibited at all times |
| 4-HMP | Prohibited In-Competition |
| 4-Hydroxy-N-Methylphenethylamine | Prohibited In-Competition |
| 4-Methyl-2-hexanamine | Prohibited In-Competition |
| 4-Methyl-2-hexylamine | Prohibited In-Competition |
| 4-Methyl-2-Pentanamin | Prohibited In-Competition |
| 53-43-0 | Prohibited at all times |
| 7-Keto DHEA | Prohibited at all times |
| Acacia Rigidula (products that list this herbal might contain synthetic BMPEA) | Prohibited In-Competition |
| Alpha-benzylethylamine | Prohibited In-Competition |
| AMP | Prohibited In-Competition |
| AMP Citrate | Prohibited In-Competition |
| Amperall | Prohibited In-Competition |
| Anamorelin | Prohibited at all times |
| Androstenolone | Prohibited at all times |
| Arimstane | Prohibited at all times |
| beta-methylbenzeneethanamine | Prohibited In-Competition |
| Beta-methylphenethylamine | Prohibited In-Competition |
| beta-phenylpropylamine | Prohibited In-Competition |
| Boldione | Prohibited at all times |
| Capromorelin | Prohibited at all times |
| Dehydroepiandrosterone | Prohibited at all times |
| Dehydroisoandrosterone | Prohibited at all times |
| DHEA | Prohibited at all times |
| Dimethylamylamine | Prohibited In-Competition |
| DMAA | Prohibited In-Competition |
| DMBA | Prohibited In-Competition |
| Drolban | Prohibited at all times |
| Dromostanolone | Prohibited at all times |
| Drostanolone | Prohibited at all times |
| Durabolin | Prohibited at all times |
| Dymethazine | Prohibited at all times |
| EGF | Prohibited at all times |
| Enobosarm | Prohibited at all times |
| Epiandrosterone | Prohibited at all times |
| Epistane | Prohibited at all times |
| Estra-4,9-diene-3,17-dione | Prohibited at all times |
| Examorelin | Prohibited at all times |
| Fibroblast-GF | Prohibited at all times |
| Geranamine | Prohibited In-Competition |
| GHRP-2 | Prohibited at all times |
| GHRP-6 | Prohibited at all times |
| GTx-024 | Prohibited at all times |
| Halovar | Prohibited at all times |
| Hexadrone | Prohibited at all times |
| Hydroxyephrine | Prohibited In-Competition |
| Ibutamoren | Prohibited at all times |
| IGF-1 | Prohibited at all times |
| IGF1A | Prohibited at all times |
| Insulin-like Growth Factor | Prohibited at all times |
| Ipamorelin | Prohibited at all times |
| Macimorelin | Prohibited at all times |
| Methalone | Prohibited at all times |
| Methasterone | Prohibited at all times |
| Methyl-4-Tyramine | Prohibited In-Competition |
| Methylhexanamine | Prohibited In-Competition |
| Methylhexanenamine | Prohibited In-Competition |
| Methylsynephrine | Prohibited In-Competition |
| MGF | Prohibited at all times |
| MK-2866 | Prohibited at all times |
| MK-677 | Prohibited at all times |
| N-(4-cyano-3-(trifluoromethyl)phenyl)-3-(4-cyanophenoxy)-2-hydroxy-2-methylpropanamide | Prohibited at all times |
| Nandrolone | Prohibited at all times |
| N-Methyl-2-Phenylethanamine | Prohibited In-Competition |
| N-Methyl-B-Phenethylamine | Prohibited In-Competition |
| N-Methylphenethylamine | Prohibited In-Competition |
| NMT | Prohibited In-Competition |
| Octopamine | Prohibited In-Competition |
| Ostarine | Prohibited at all times |
| Oxilofrine | Prohibited In-Competition |
| Oxyephrine | Prohibited In-Competition |
| PDGF | Prohibited at all times |
| Pralmorelin | Prohibited at all times |
| Prasterone | Prohibited at all times |
| R-beta-methylphenethylamine | Prohibited In-Competition |
| R-beta-methylphenethylamine HCl | Prohibited In-Competition |
| Relamorelin | Prohibited at all times |
| SM-130,686 | Prohibited at all times |
| Somatomedin C | Prohibited at all times |
| Tabimorelin | Prohibited at all times |
| TGF B-2 | Prohibited at all times |
| ?MePEA | Prohibited In-Competition |
| ?-methylphenylethylamine | Prohibited In-Competition |
| N-Methyltyramine | Prohibited In-Competition |