[vc_row][vc_column][vc_column_text]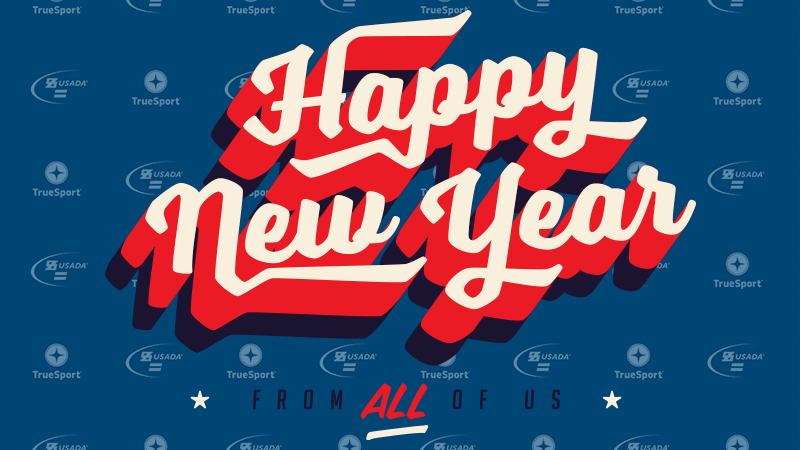 Every end marks a new beginning.
Keep your spirits and determination unshaken,
and you shall always walk the glory road.
With courage, faith and great effort,
you shall achieve everything you desire.
Now that 2016 is upon us, we take this time to look down the road at the goals we have set for ourselves both personally and professionally. As in years past, we have asked USADA staff to share their resolutions for 2016, and while individual goals may vary, our entire staff looks forward to a happy, healthy and clean 2016. We wish the same for all our athletes and supporters. Happy New Year!
New Year's Resolutions from the USADA Staff:
Ryan Madden – Media Relations Specialist
My resolution is to survive my first half Ironman on May. 1 (or at least finish!)
Hailey Radvillas – Communications Coordinator
Renovate my Kitchen
Kirk Waara – Athlete Services Coordinator
Explore my new home state of Colorado at least two weekends a month for some hiking, camping, and exploring.
LaDonna Reed – Athlete Services Specialist
After a major back surgery in May 2015, I would like to be able to run a 100m race in 2016.
Annie Skinner – Sr. Communications Manager
To read at least one book a month that is just for fun.
Molly Tomlonovic – Anti-Doping Operations & Education Director
Read ten pages of a good book every day; and do a better job of keeping in touch with friends and family.
Tammy Hanson – Education Manager
To do one thing every month completely out of my comfort zone.[/vc_column_text][/vc_column][/vc_row]