When it comes to testing in sport, USADA Doping Control Officers (DCOs) are at events, training centers, homes, and other locations overseeing sample collection sessions. DCOs work with athletes of all ages and competition levels to preserve the integrity of each sample and to protect athletes' rights during the process, while also serving as a resource for athletes when questions inevitably arise.
A number of the approximately 50 U.S-based DCOs have been with USADA since the beginning, having witnessed the evolution of anti-doping equipment and policies, numerous Olympic Games, and the entire careers of many elite athletes.
Two of USADA's most tenured DCOs reflect on their favorite moments and memories from over the years.
Amy Kublin – USADA DCO Since 2001

Having worked in the same region for almost 20 years and traveled to major events around the country, I've been testing many athletes for their entire sport career. I've met many young collegiate athletes who've gone to get married and start families. And while I introduce myself to their children as "the uninvited guest," most of these athletes don't treat me like that. They probably don't cherish my 6 a.m. visits, but they always thank me for helping to keep their sport clean.
My favorite memory as a DCO is about one of these athletes, who I've been testing for 15 years. He has two children, and when his oldest was just a toddler, he noticed a urine collection vessel on the counter. The old versions had spouts and happened to look just like "sippy cups" for kids. This little boy took off to grab the collection cup at max speed…no doubt thinking that the substance inside was apple juice. It was close, but I made it to the counter just in time to prevent him from sampling the sample!
Arnold Thomas – USADA DCO Since 2001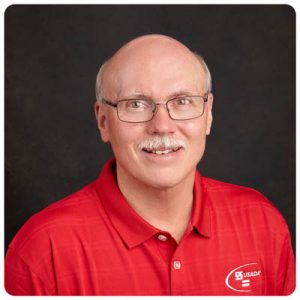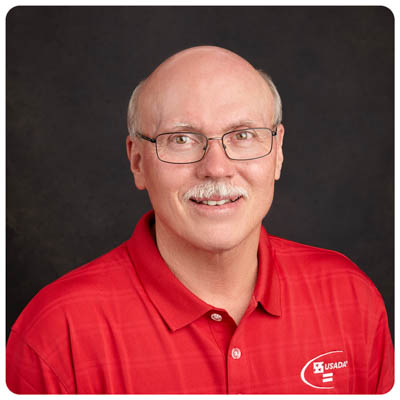 My favorite memories as a USADA DCO come from seeing athletes I've been testing for years achieve their goals of making a National, World, or Olympic team! When you're testing the same athletes for so long, you get to see how hard they work, you meet their families, and you really come to appreciate what it takes to win as a clean athlete. It's the best feeling when those athletes come up and give me a hug or high five at a competition and thank me for the work we do!
I've also been fortunate enough to have served as a DCO at two Olympic Games, which made me realize just how special these events can be and what they mean to the athletes. At the 2010 Winter Olympics in Canada, I was in charge of doping control at the Sliding Centre in Whistler, and at the 2012 Olympics in London, I did testing for Equestrian and Modern Pentathlon. Those memories are priceless.