Flavia Oliveira
Flavia Oliveira is a cyclist licensed by USA Cycling and the UCI. She suffered from allergies and medications that caused her to feel fatigued and therefore she purchased a dietary supplement called "Hyperdrive 3.0" from an online store "Vitamaker."
She was tested during the Giro del Trentino Donner in Italy and tested positive for oxilofrine, a stimulant on the 2009 WADA Prohibited List. The American Arbitration Association (AAA) arbitrator for sport found on a balance of probabilities that the oxilofrine in her system was a result of her consumption of a supplement product. However, they also found that there were several specific indications that the product might contain a prohibited substance that should have alerted her for a need for a more careful investigation.
First, the product is marketed as a stimulant, which is a category of prohibited substances on the WADA Prohibited List. The manufacturer's website together with other products made direct reference to anabolic agents, hormones, and substances that appear on the WADA Prohibited List. In addition, in January 2009, five months before Oliveira tested positive, the FDA issued a public warning to consumers that the product contained sibutramine, a potent drug that substantially increases blood pressure and heart rate, and is another substance appearing on the Prohibited List.
Important issues arising from this case:
According to testimony, Oliviera began taking the product, at which time the label did not list the prohibited ingredient methylsynephrine. At some stage, the manufacturer changed the label, the name, and probably the formulation of the supplement.
At the time of the hearing, the ingredient label listed methylsynephrine. The WADA Prohibited List refers to this compound as "oxilofrine." Unless you are a chemist, or do a thorough search of all the different synonyms for a chemical name, it's not always easy to recognize prohibited substances even when they are listed on the label.
The FDA issued a public warning about this supplement containing sibutramine, making it an illegal product containing a prescription drug. Sibutramine is also a prohibited substance. While Oliviera did not test positive for sibutramine, the supplement remained on the shelves available for sale, and the company stayed in business long after the FDA discovered sibutramine in the product. Further, supplement companies change their labels, formulations, ingredient suppliers, and names of their products sometimes overnight. Just because a supplement is "safe" or "clean" today, doesn't mean it will remain so tomorrow. In addition, just because it's on the shelf doesn't mean it's safe, legal, or free of prohibited substances.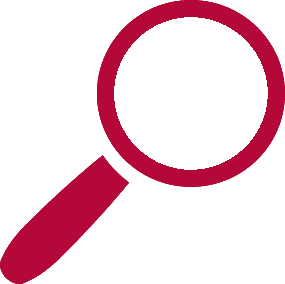 Take a Closer Look: Read the CAS decision for Oliveira's case.
LaShawn Merritt
LaShawn Merritt tested positive for DHEA, and pregnenolone, which is not prohibited, was also found in his sample. The American Arbitration Association (AAA) and USADA agreed with Merritt that his positive test was a result of ingesting a product called "Extenz" purchased from a 7-Eleven store. 7-Eleven was legally selling the product. Merritt was very surprised that one could test positive for an anabolic agent from a product purchased at a 7-Eleven store. Despite his accidental ingestion of DHEA, he was sanctioned to 21 months of ineligibility, a reduction of the maximum sanction of two years by only three months.
Important issues arising from this case:
There may be prohibited substances in products purchased from local retail stores like grocery stores or corner gas stations. Exposure to prohibited substances is not limited to the Internet.
Even in the off-season, athletes cannot let down their guard. It is important to always be vigilant of what is going into your body.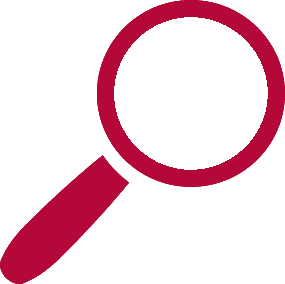 Take a Closer Look: Read the AAA decision for Merritt's case.
Jessica Hardy
Jessica Hardy is a swimmer that competed in the 2008 Olympic Trials for the Beijing Games. While at the Trials, she tested positive for clenbuterol. In her original hearing and later her appeal, the American Arbitration Association (AAA) and the World Anti-Doping Agency (WADA) accepted that Hardy had tested positive for clenbuterol, on balance of probabilities, because of "the presence of clenbuterol in the AdvoCare Argenine Extreme supplements she was taking prior to her doping control of July 4 2008." During her hearings, she described all of the steps that she took prior to taking the supplement.
She had personal conversations with AdvoCare about the supplements' purity.
The AdvoCare web site assured her that the products were made with quality ingredients.
She was told by AdvoCare that its products were tested by an independent company for purity, though only with respect to one of its products.
She got her products directly from AdvoCare with whom she had a contractual relationship, and not from an unknown source.
The supplements she took were not labeled as steroidal, or in any way that would have raised suspicion.
She took the supplement from at least 8 months prior to her positive doping control test.
She obtained an indemnity from AdvoCare with respect to its products.
Hardy consulted with various swimming personnel including the team nutritionist, the USOC sports psychologist, and her coach about the quality of AdvoCare products.
Nonetheless, Hardy was found to be responsible and accountable and therefore was sanctioned for one year.
Important points from this case study:
Despite the fact that the AAA, WADA, and the Court of Arbitration for Sport (CAS) accepted Hardy's evidence that the source of clenbuterol was a contaminated supplement, she was still sanctioned according to the WADA Code, although the sanction was reduced to one year.
The panel found that Hardy did her due diligence in researching dietary supplements, but this did not prevent a positive doping test or constitute 'no fault' on her part.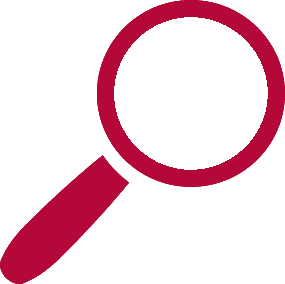 Take a Closer Look: Read the AAA decision for Hardy's case.