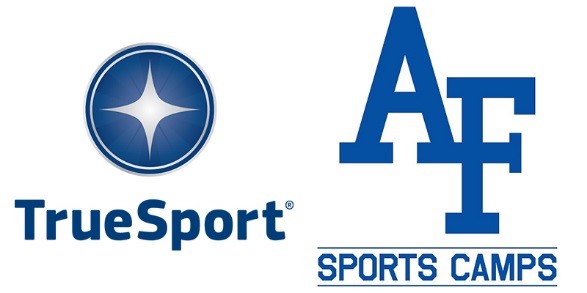 TrueSport, a movement powered by the U.S. Anti-Doping Agency (USADA), is pleased to announce its third year of partnership with Air Force Academy Sports Camps.
TrueSport will provide all AFA Sports Camps with values-based education on topics such as, leadership, goal-setting, teamwork, and nutrition. Through three camp sessions this summer, over 3,000 children between ages 8-18 will be taught about the life values learned through sport while also honing their skills in the sport of their choice.
Athletes from across the United States, and from several other countries, will have the opportunity to participate in one or more of the 15 different sports offered through this summer including: baseball, basketball, cheerleading, cross-country, fencing, football, golf, gymnastics, hockey, lacrosse, soccer, tennis, track and field, volleyball, and wrestling.
"We are incredibly excited and honored to be recognized as a True Sport camp for the third straight year," said Nick Kiger, Air Force Academy associate athletic director of events and services. "Having this partnership is valuable to us because it really helps us separate ourselves from the pack, and is aligned with our values and ethics.".
The camp sessions will be led by several head coaches at the Air Force Academy. Throughout the camp, each child and parent will be encouraged to take the TrueSport pledge and uphold the values of courage, respect, teamwork, integrity, and responsibility.
"Offering the True Sport curriculum is an added benefit that others simply can't offer and I know that our campers and parents see great value in attending a camp that offers the True Sport curriculum," said Kiger.
"We look forward to another successful camp season and we are grateful to be partnering with Air Force Athletics," said Lisa Voight, TrueSport business development manager.
Camp Dates:
Session 1: June 13 – 17
Session 2: June 20 – 24
Session 3: June 27 – 29 (Commuter-only)
For more details on the TrueSport and the AFA Sports Camp partnership, visit us at TrueSport or
Air Force Academy Sports Camps.
Air Force Academy Sports Camps Contact
Nick Kiger