In light of numerous recent positive anti-doping tests tied to supplements containing undeclared prohibited substances, USADA would like to remind athletes and support personnel that ALL DIETARY SUPPLEMENTS pose some level of anti-doping risk for athletes. This is true even for products that don't exhibit any "Red Flags" and therefore appear to be low risk.
Unlike medications approved by the U.S. Food and Drug Administration (FDA), dietary supplements, such as vitamins and multi-vitamins, are regulated in a post-market manner. As such, the FDA does not analyze the safety, efficacy, or label accuracy of supplements before they are sold to consumers. This means that supplement manufacturers could knowingly or unknowingly sell illegal or tainted products while marketing them as multi-vitamins or another product that seems equally harmless.
Here are a few examples of manufacturers that have marketed seemingly low-risk vitamin and electrolyte supplements that contained dangerous and prohibited anabolic agents:
Gaspari Nutrition
In 2017, laboratory testing conducted by a World Anti-Doping Agency accredited laboratory found that a Gaspari Nutrition supplement called Anavite contained anabolic agents. The supplement, which was marketed as a multi-vitamin, has since been added to USADA's High Risk List (HRL) of supplements, making it the second Gaspari Nutrition product on the list. In addition to having a product on USADA's HRL since 2014, Gaspari Nutrition has received numerous warning letters from the FDA in the past citing that their products are adulterated with ingredients that can cause serious adverse health events.
Purity First
In 2013, the FDA tested several supplements manufactured by Purity First and found that they contained Methasterone or Bolasterone, both of which are anabolic agents and Schedule III Controlled Substances. In a recall announcement, the FDA stated that the supplements, which were marketed as vitamin B, vitamin C, and multi-mineral supplements, could cause significant health issues, such as liver injury and increased risk of heart attack and stroke. The hidden dangers of vitamins and supplements, including Purity First products, was examined in Supplements and Safety, an episode of the award-winning PBS documentary series Frontline that originally aired on January 19, 2016.
Classified Nutrition
An electrolyte replacement product manufactured by Classified Nutrition was recently found to contain Ostarine, an investigational new drug that has not been approved for human consumption. The Classified Nutrition product, called Neurolytes, is also on USADA's HRL.
If athletes choose to use supplements despite these known risks, USADA has always recommended that athletes use only dietary supplements that have been certified by a third-party program that tests for substances prohibited in sport.
USADA currently recognizes NSF Certified for Sport® as the program best suited for athletes to reduce the risk from supplements.
The only way to have zero risk is to use zero supplements. If you choose to use dietary supplements, then you assume all the risks inherent to the supplement industry.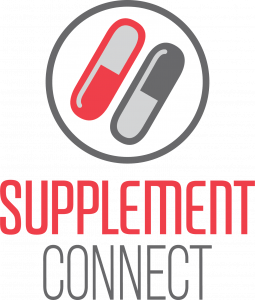 These risks are laid out in detail on Supplement Connect. For an overview, please watch "Decoding the Supplement Industry." As always, athletes are strictly liable for the substances they ingest, including those consumed through dietary supplements. If you have questions, please contact USADA's Drug Reference Team at drugreference@usada.org or (719) 785-2000 (ext. 2).
Post updated May 20, 2019.