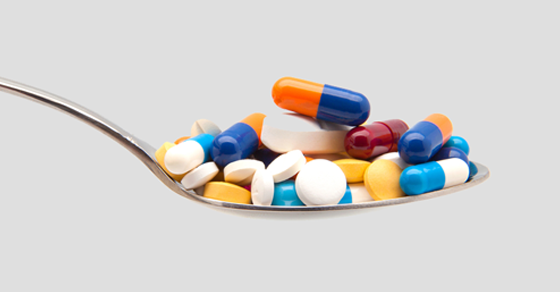 In the latest installment of "Ask the Scientists", Dr. Amy Eichner addresses some of the most important issues surrounding supplement use.
With an ever-growing number of supplements on the market, all of which make enticing performance claims, it might be tempting to try one for energy, recovery, or muscle growth. While many people assume dietary supplements are safe, the reality is that their use comes with a wide range of risks for athletes and it can be extremely difficult to ensure that a supplement is free of prohibited substances.
That being said, here are three of the many things you need to know about supplements and supplement use:
1. You can't rely on the accuracy of supplement labels.
Although it's always smart to examine product labels, you can't take them at face value. Supplement labels indicate what the company intends to include in the supplement, not necessarily what's actually in the product. In fact, the U.S. Food and Drug Administration (FDA) doesn't investigate the contents of dietary supplements before they are sold, and it's possible that supplements can contain ingredients that aren't shown on the label, including prohibited steroids, stimulants, and prescription drugs.
On USADA's Supplement Connect High Risk List, you can review the many examples of supplements that contain prohibited substances not listed on the labels, or listed in confusing industry jargon. For instance, USADA found that one supplement listed the ingredient "N-2, 4-methylpentylimino-glutarate acid" instead of referring to the ingredient as 1,3-dimethylbutylamine (DMBA), a stimulant that the FDA has deemed illegal in dietary supplements. DMBA is also prohibited in-competition and can cause a positive test.
2. Supplements with performance-enhancing benefits are lose-lose for athletes.
In addition to the risks related to unreliable labels and ingredients, you need to be aware that any supplement is potentially prohibited if it delivers the same performance enhancing effects as substances included on the prohibited list. The WADA Prohibited List specifically states that "substances with a similar biological effect" to prohibited substances are also prohibited, even if they are not specifically named on the list.
Many products on the market make claims like "boosts testosterone naturally" or "all natural anabolic stack," in conjunction with an ingredient label that only lists herbals, vitamins, or other inconspicuous ingredients. Even though the ingredients on the label seem natural and safe, the supplement is prohibited if it produces the same effects as a performance enhancing drug, regardless of the ingredient label.
3. Third-party testing of supplements is no guarantee.
When researching supplements, it's important to realize that no third-party testing agency can test for every conceivable prohibited substance. The only way to have zero risk is to use zero supplements. And remember, there are no supplements that are certified or approved by USADA or WADA.
However, if you are considering using a supplement, you can reduce your risk of testing positive by choosing a supplement that is certified under the NSF Certified for Sport® program. Click here for more information.
The reality is that the use of dietary supplements can be risky, so awareness, caution, education, and common sense must be exercised when considering their use. For more information about supplements, visit our supplement resource center.
Sources:
http://www.dsld.nlm.nih.gov/dsld/faq.jsp#3
Supplement Connect: Recognize Risk When You See It
Post last updated May 20, 2019.