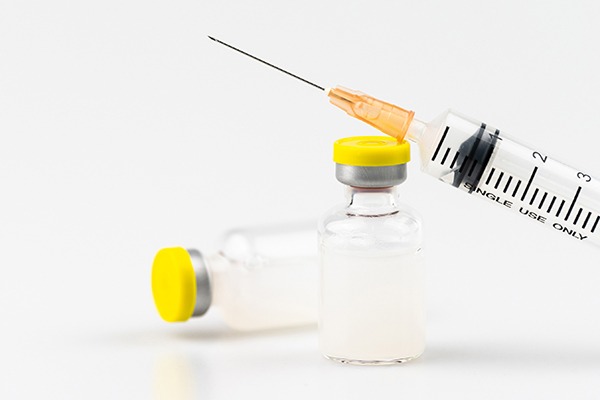 Over the years, peptides have emerged among the many substances that are both touted as performance enhancing, and increasingly included illegally in products available online. Peptide hormones, such as chorionic gonadotrophin (CG) and luteinizing hormone (LH), may also be prescribed by a physician to treat various medical conditions.
For athletes subject to anti-doping rules, however, it's important to know that peptide hormones and releasing factors are prohibited at all times under section S2.2 of the World Anti-Doping Agency (WADA) Prohibited List. With this in mind, here are six things athletes and support personnel should know about peptide hormones and releasing factors.
1. What are peptide hormones?
Peptide hormones are hormones that are made of small chains of amino acids. The body produces a wide range of peptide hormones, which circulate in the blood and bind to receptors on targeted organs and tissues. In women, for example, the peptide hormones CG and LH are produced by the ovaries or placenta and play an important role in reproduction.
Corticotrophins and growth hormone are also examples of peptide hormones. Corticotrophins cause the release of cortisol, a hormone that helps the body cope with stress, while growth hormone regulates the production of many tissues in the body.
2. What are releasing factors and secretagogues?
Releasing factors and secretagogues are compounds that stimulate the body to produce and release specific hormones. For instance, the pituitary gland will secrete LH when it detects the presence of an LH-releasing factor in the blood. There are many natural and synthetic substances that can cause the body to release hormones like LH, CG, corticotrophins, and growth hormone.
3. Are peptide hormones prohibited?
The use of some peptide hormones, including those with anabolic or strength enhancing actions, are prohibited under section S2.2 of the WADA Prohibited List. The list of S2 agents grows each year, and even if a substance is not specifically listed, it may still be prohibited if it has "a similar chemical structure or similar biological effect(s)."
Athletes and support personnel can easily check the prohibited status of individual peptide hormones on GlobalDRO.com.
4. How are peptide hormones used in medicine?
Growth hormone, CG, and LH can be used therapeutically to treat growth, fertility issues, or pituitary deficiencies. More specifically, CG can be used to support conception and is often used during in vitro fertilization (IVF) treatments. In males, LH and CG stimulate the testes to produce more testosterone.
There are several gonadotrophin releasing hormones (e.g., goserelin, leuprolide, and triptorelin) that are used to help treat medical conditions like breast cancer, prostate cancer, and endometriosis.
Peptide hormones should only be used as prescribed by a doctor. They are not approved by the Food and Drug Administration (FDA) for over-the-counter self-treatment and should not be purchased in dietary supplements.
5. What if my doctor prescribes hormones?
Before starting a new medication or treatment, always check the prohibited status on GlobalDRO.com.  If your medication is prohibited, then you might need to apply for a Therapeutic Use Exemption. Athletes should complete the TUE Pre-Check Form to confirm whether they need a TUE before applying.
6. Are peptide hormones available in supplements?
It is illegal to sell peptide hormones in dietary supplements. Unfortunately, there are many websites that sell experimental peptide hormones marketed as "research chemicals," "for research use only," or "not for human use." In addition to being prohibited in sport, the safety of such products has not been established, therefore, athletes should avoid these products.
More questions?
For questions about specific products, substances, and methods, contact USADA's Drug Reference Line at drugreference@usada.org or call (719) 785-2000, option 2.