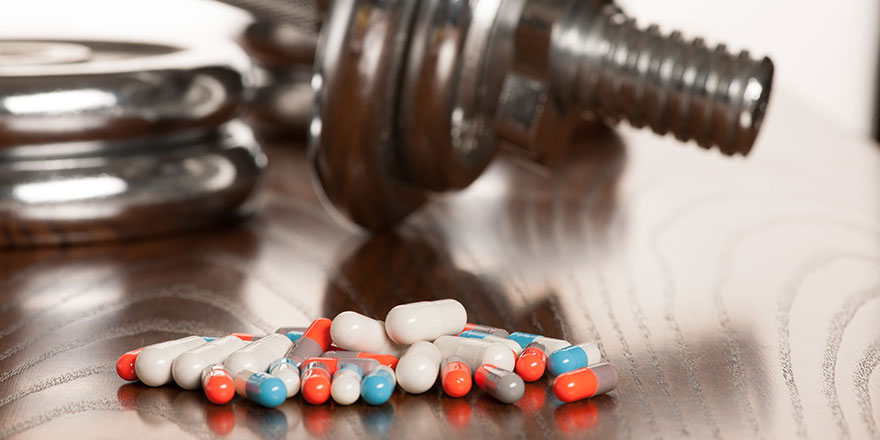 Staying Vigilant to Protect Your Health and Reputation
When an athlete chooses to compete in a sanctioned event or as a member of a national governing body in sport, whether it be an Olympic athlete or a Masters athlete, the individual is not only accepting the opportunity to be in the spotlight, but also under the spotlight when it comes to clean sport. As such, athletes who are subject to anti-doping rules must be particularly vigilant about the substances they consume, medical treatment they receive, people they associate with, and competitive practices they accept. This vigilance means recognizing high-risk behaviors and situations to minimize the risk of a positive test, adverse health event, or rule violation.
While USADA is always available to help, athletes also need to be able recognize clean sport red flags, so as to protect their health, their reputation, and their livelihoods.
Red Flag #4: High Risk Dietary Supplements
When it comes to supplements, there is a spectrum of risk for a positive anti-doping test or adverse health event. Supplements that advertise unrealistic health claims or fit into specific categories, such as weight loss, tend to be riskier than others, such as vitamins (but not always). There are numerous red flags to look out for as an athlete or consumer considering the use of supplements. High-risk supplements for athletes are typically:
Supplements for muscle-building, weight-loss, sexual enhancement, and energy.
Supplements that claim to treat or prevent a disease.
Supplements that claim to be an alternative to prescription medication.
Supplements with ingredients ending in -ol – diol or –stene, or ingredients that contain a lot of numbers.
Always keep in mind, however, that any supplement can pose some risk due to the lack of pre-market regulatory standards, even supplements that seem low risk or claim to be all natural. More information on supplements can be found at Supplement Connect..
Selected Case Studies:
U.S. Track & Field Athlete, Imani Oliver, Accepts Sanction for Anti-Doping Rule Violation
Court of Arbitration for Sport Extends Sanction Length for U.S. Bobsled Athlete Ryan Bailey to Two Years
UFC Athlete, Romero, Accepts Sanction for Anti-Doping Policy Violation