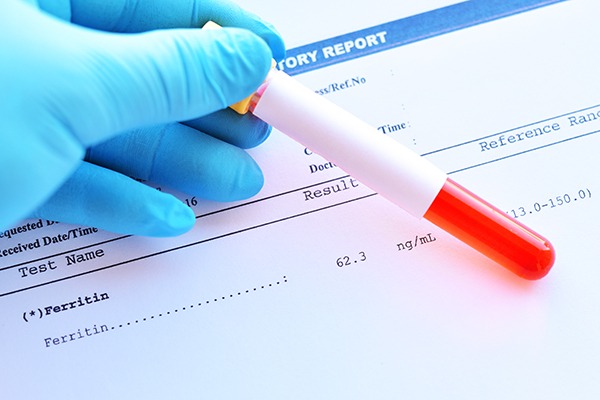 Iron is an essential mineral that assists in the transport of oxygen from the lungs to the rest of the body, allowing muscles to work. As such, iron is especially important for athletes with increased demands on their muscles during training and competition. Iron deficiency may adversely affect physical performance and/or overall health, and is common in athletes, particularly female athletes, endurance athletes, young athletes, and athletes who eat vegetarian or frequently donate blood.
While the body's iron requirements are typically met through the food we consume, athletes diagnosed with iron deficiency may be prescribed iron pills or liquid, or in more severe cases, prescription iron injections (e.g., iron sucrose or ferric carboxymaltose) if they do not respond well to oral iron. Iron supplements are also used to address iron deficiency, but like all supplements, there is some level of risk for consumers.
Here's what athletes need to know about the anti-doping status of various iron treatments.


Is iron a permitted substance?
Iron is a permitted substance in sport.


Can athletes take oral iron pills, chews, and liquids?
Yes, athletes may use oral iron pills, chews, and liquids without the need for a Therapeutic Use Exemption (TUE). Iron pills, chews, and liquids taken by mouth are permitted, and there are numerous prescription products and over-the-counter medications.
There are also iron supplements. If you choose to use a dietary supplement instead of a prescription product or medication, make sure to read USADA's advisory on third-party testing and keep in mind that the use of any dietary supplement is at your own risk.


What's the anti-doping status of iron injections and/or infusions?
The anti-doping status of an iron injection or infusion depends on the volume being injected. An iron injection or infusion is permitted if 100mL of fluid or less is delivered per 12-hour period.  
However, injections and infusions of more than 100mL in 12 hours are prohibited unless legitimately received in the course of a hospital treatment, regardless of the substance being injected. More information about the IV injection/infusion rule is available here.


What if my doctor prescribes an intravenous iron injection or infusion?
Athletes who are prescribed iron injections or infusions should work with their doctor to identify a treatment program that allows for an injection or infusion of 100 mL or less within a 12-hour period. If a small volume injection or infusion is not recommended by the doctor, then the athlete must apply for and be granted a TUE before treatment.


What information is required for a TUE application?
USADA cannot guarantee that TUEs will be approved, as each medical situation is different, but each TUE is evaluated consistently based on the International Standard for TUEs criteria.
More information on TUEs and IV infusions and injections can be found here.


What is considered a "hospital treatment" under the rules?
Athletes should always apply for a TUE if they are administered an intravenous treatment that exceeds 100mL within a 12-hour period in any of the following settings (these are examples and not an exhaustive list). These do NOT qualify as "hospital treatment:"
medical practitioner's office, suite, home, tent, or vehicle
IV clinics or any clinic/treatment room or center outside of a hospital facility, unless a clinical diagnostic investigation or surgical procedure has been performed
event organizers' medical facility, tent, first aid station, or start-finish line facility
For example, if an iron infusion or injection were administered at an IV outpatient clinic within a hospital facility, then no TUE would be necessary. But if it were administered in a sports medicine clinic outside of a hospital facility, a TUE would be required (if more than 100mL/12hrs and/or a prohibited substance is administered).
________________________________
More questions?
For questions about specific products, substances, and methods, contact USADA's Drug Reference Line at drugreference@usada.org or call (719) 785-2000, option 2.