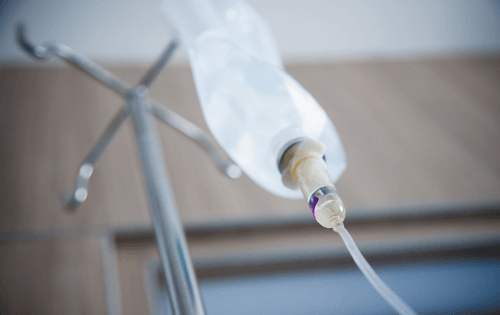 DISCLAIMER: This content is NOT being updated and is only current as of the publication date.
We have seen an increase in inquires at USADA about the use of Intravenous (IV) Infusions for this purpose, and would like to assist athletes and medical personnel by offering education. In accordance with the WADA Prohibited List (Category M2 Chemical and Physical Manipulation), all IV infusions and/or injections of more than 100mL (~6.8 tablespoons) per 12 hour period are prohibited, except for those legitimately received in the course of hospital admissions, surgical procedures or clinical investigations. IV infusions and/or injections of more than 100mL per 12 hour period are prohibited at all times, both in- and out-of-competition unless the athlete has applied for and been granted a Therapeutic Use Exemption (TUE) under the applicable anti-doping rules. Further, if a prohibited substance that is administered intravenously or via injection, a TUE is necessary for this substance regardless of volume.
Some reports suggest that administration of IV infusions, including dietary supplement and vitamin cocktails, are being provided to athletes for recuperation, recovery or lifestyle reasons. This medical practice is prohibited at all times without prior TUE approval. WADA has justified the inclusion of IV infusions on the Prohibited List given the intent of some athletes to manipulate their plasma volume levels in order to mask the use of a prohibited substance and/or to distort the values in the Athlete Biological Passport. Further, it must be clearly stated that the use of IV fluid replacement following exercise to correct mild rehydration or help speed recovery is not clinically indicated nor substantiated by the medical literature. There is a well-established body of scientific opinion to confirm that oral rehydration is the preferred therapeutic choice. Legitimate medical indications for IV infusions are well documented and are most commonly associated with medical emergencies (emergency TUE), in-patient care, surgery, or clinical investigations for diagnostic purposes.
Athletes should be aware that in specific cases, for example at an Olympic Games, there are specific no-needle policies requiring declarations of all injections/infusions, which aim to protect the health of athletes, encourage best medical practice, and discourage the use of techniques/manipulation that may be considered doping. In these instances, prior approval must be granted for ANY infusion and/or injection of prohibited or non-prohibited substance.
In cases where IV infusions/injections are deemed medically necessary, good medical practice must ensure that: 1) a clear, well-justified diagnosis has been established; 2) no non-prohibited alternative treatment exists; 3) this treatment will not enhance performance other than to return the athlete to a normal state of health; 4) the treatment is administered by qualified medical personnel in an appropriate medical setting; and 5) adequate medical records of the treatment are maintained. Athletes and support personnel administering IV infusions which cannot be medically justified are committing an anti-doping rule violation (ADRV) whether or not the individual substances are prohibited. In such cases, both the athlete and the personnel administering the IV infusion may be sanctioned.