DISCLAIMER: This content is NOT being updated and is only current as of the publication date.
Each year, the World Anti-Doping Agency (WADA) publishes an updated Prohibited List of Substances and Methods, which outlines nine categories of substances and three categories of methods that are prohibited at all times, in-competition only, or in particular sports.
On January 1, the 2017 WADA Prohibited List goes into effect and it includes a number of clarifications that are pertinent to athletes and their support personnel. It is always important to keep in mind that athletes are subject to a standard of strict liability, and as such, should take the time to review the summary of the major changes to the 2017 WADA Prohibited List to understand the updates.
The following article further highlights important information on a few substances that athletes should be aware of before the 2017 Prohibited List goes into effect:
 S2 PEPTIDE HORMONES, GROWTH FACTORS, RELATED SUBTANCES, AND MIMETICS
Molidustat (HIF-stabilizer BAY 85-3934)
History: In the early 2000's, Molidustat was established as an anti-anemic drug, but researchers have since determined that its actions are similar to the prohibited HIF-stabilizer FG-4592.
Clinical Utility: As an anti-anemic drug, Molidustat is used to increase erythropoietin (EPO) production to help anemic patients who lack the right amount of healthy red blood cells. Molidustat is in clinical trials and currently has no government regulatory approvals for human clinical use in the United States.
Performance-Enhancing Actions: Similar to FG-4592 and other HIF-stabilizers, Molidustat can boost the production of red blood cells, which effectively increases an athlete's endurance level.
Potential Side Effects: While Molidustat does have clinical utility, it also has the potential to alter blood viscosity, and consequently, may increase the risk of stroke or other cardiac and/or adverse circulatory events (e.g. blood clots).
S3 BETA-2 AGONISTS
Higenamine (Norcoclaurine)
History: A substance found in a variety of plant sources, higenamine was often used in traditional medicine, and now the supplement industry has started using it as a substitute for Dimethylamylamine (DMAA) and ephedrine. As such, USADA reminds athletes to check your supplement labels for higenamine (also known as norcoclaurine) or higenamine plant-based sources (Aconite, Annona squamosal, Nandina domestica, Tinospora crispa, and others).
Clinical Utility: Higenamine can act as an anti-asthmatic and a cardiotonic, which means that it may strengthen the heart by increasing cardiac output. Pre-clinical studies suggest higenamine may be used to help the heart recover after an adverse event like a myocardial infarct or heart failure. Many of these effects have been observed in in vitro studies and in animals, but have not been confirmed in humans. Higenamine currently has no government regulatory approvals for human clinical use in the United States. Higenamine or its synonyms may or may not be listed on labels of dietary supplement products. Some examples can be found on USADA's Supplement 411 High Risk List.
Performance-Enhancing Actions: Research indicates that higenamine has mixed adrenergic receptor activity, meaning it may act as a general stimulant. It may be found in some pre-workout, energy, or weight-loss products.
Potential Side Effects: In some circumstances, higenamine may also alter blood pressure and cause irregular heartbeats.
S6 STIMULANTS
DMBA (1,3-dimethylbutylamine)
History: DMBA is a stimulant studied in the 1940s shown to raise blood pressure. The supplement industry has since used DMBA, also listed by alternate names (like AMP Citrate), as a replacement for Dimethylamylamine (DMAA). Therefore, it's important to screen your supplements for this ingredient. In addition, please be aware that there is another chemical called DMBA (7,12-dimethylbenz[a]anthracene) that has no relation to the aforementioned DMBA. DMBA is also known as:

1,3-Dimethylbutylamine
2-Amino-4-Methylpentane Citrate
4-Amino-2-Methylpentane Citrate
4-Amino Methylpentane Citrate
Amperall
AMP
AMP Citrate
4-AMP Citrate
4-Methyl-2-Pentanamine
Clinical Utility: DMBA is a stimulant studied in animals with spinal cord injuries to improve their blood pressure. Currently, DMBA has no government regulatory approvals for human clinical use in the United States. The FDA has issued specific consumer information on DMBA in dietary supplements here.
Performance Enhancing Actions: Research has shown that DMBA can act as an adrenergic beta-agonist, which leads to increased fat burning.
Potential Side Effects: Despite its clinical utility, DMBA may negatively alter heart rate and blood pressure.
S7 NARCOTICS
Nicomorphine
History: A powerful opioid, nicomorphine was developed in the early 1990's in Europe to manage severe pain in patients with cancer and neuropathic pathologies.
Pre-Clinical Utility: In some European countries, nicomorphine was used as a post-operative pain relief method. It's important to note that nicomorphine currently has no government regulatory approvals for human clinical use in the United States, but it may be available internationally. Nicomorphine is a Schedule I Controlled Substance under the United States Code (USC) Controlled Substances Act.
Performance Enhancing Actions: Similar to other narcotics, nicomorphine is a powerful painkiller that dulls the nervous system's ability to detect pain, which could allow an athlete to mask pain or injury, and reduce stress or anxiety levels.
Potential Side Effects: Nicomorphine can cause dependence, loss of concentration, itching, nausea and vomiting, respiratory depression, and fainting/dizziness.
For more information on the prohibited status of specific substances, visit GlobalDRO.com, an easy-to-use resource that athletes and support personnel can access at any time to search for medications purchased in Australia, Canada, Japan, the United Kingdom, Switzerland, and the United States.
WADA and USADA also recognize that athletes, like all people, may have conditions or illnesses that require them to take particular medications or undergo procedures. If that medication or method happens to be prohibited and they can't use a non-prohibited alternative, an athlete can apply for a Therapeutic Use Exemption (TUE) that authorizes them to access the medical care they need while continuing to compete.
---
Need more information?
Research your medications on GlobalDRO.com.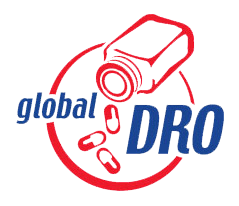 Learn about supplement risks on Supplement411.org.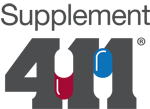 Contact Athlete Express with questions.