[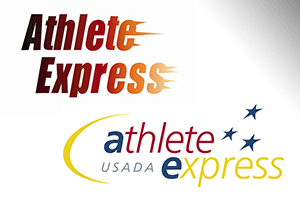 Updates Improve Process and Support Clean Athletes
Providing timely and accurate whereabouts information is vitally important to ensure USADA can deliver the best anti-doping program for clean athletes. Whereabouts filing has been a part of the anti-doping program since the creation of USADA. However, the way that whereabouts were filed in the year 2000 looked a lot different than the way athletes file whereabouts now.
When USADA opened in 2000, athletes filed a paper Athlete Location Form (ALF). View a sample of one athlete's ALF. USADA had to mail the forms to athletes approximately one month before they were due each quarter, in order to allow time for athletes to fill them out and send them back in. Every athlete received the same packet, regardless of whether they were a new or returning athlete. The form had to be faxed or mailed back to USADA. This process was very time-intensive and not nearly as responsive as the online system in place now. View another sample ALF.
The packet included not only whereabouts forms, but also any educational resources the athletes needed to receive (i.e. USADA Protocol, Athlete Handbook). Thus, packets were bulky, full of information, and expensive. These packets took the entire USADA team to stuff and mail every quarter. Then as internal staff became busier and less available, some Olympic Training Center volunteers would help us with this massive mailing.
To update whereabouts, athletes had to fill out a Change of Plan (COP) form. This also had to be faxed or mailed in whenever there was an update to an athlete's schedule. As you can imagine since these forms were sent through snail mail the COP was often no longer applicable.
In the beginning, one person at USADA managed the whereabouts process for approximately 3,000 athletes in the registered testing pools. Email was an approved method of communication to follow up with or respond to athletes, but a call was required to follow up with all athletes who hadn't submitted or who were late in submitting whereabouts. Many athletes may remember working with Kit Lee, as she did all of the calling and answered the phones for all athlete questions. At various points in history and depending on the way USADA was structured, other staff would also pitch in to call athletes in their assigned sports.
Once the ALF was received, the form was stamped, scanned, and saved in both hard copy and digitally. An entire room was dedicated to filing cabinets full of ALFs and COPs. These files were alphabetized by sport and then by athlete and are all safely in storage now. Scanning and filing paperwork for approximately 3,000 athletes was another part of the process that was extremely labor and time-intensive.
Once whereabouts information was filed, the next step in the process was, and is, getting athlete that information to the doping control officers (DCOs). In the early days of USADA, this process was also time-consuming. The form(s) for each athlete selected for testing had to be copied/printed and divided into regions. Then, the testing team would manually review and determine which DCO would carry out the testing of that athlete. A folder full of whereabouts forms were shipped each quarter to the DCOs with their quarterly testing supplies.
How far have we come! A manual process that once required the entire USADA staff and a team of volunteers to complete, now is managed by the Athlete Services team. Since the launch of the initial online whereabouts system in 2005, and particularly after the 2015 launch of the Athlete Express website, filing whereabouts is substantially faster and easier for athletes. The technological developments have also created a more efficient and effective anti-doping program, allowing for information to be filed and updated quickly and accurately The new system launched in 2015 even includes an Athlete Express app, which is available in both the Apple App and Google Play stores for free download. The app will allow athletes to update their whereabouts on-the-go, thus ensuring the process is easy and convenient for even the busiest athletes.