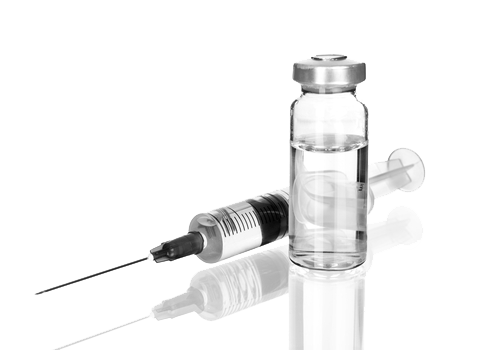 Stanozolol is a synthetic steroid that is derived from testosterone and has anabolic and androgenic properties. It first came on the market in 1962. Over time, the marketing and labeling of stanozolol has been altered due to FDA requirements and changes in the drug market. In 2010, it was withdrawn from the U.S. market. It is classified as a Schedule III controlled substance under federal regulation under the Anabolic Steroid Control Act of 2004 and the updated Designer Anabolic Steroid Control Act of 2014.
Stanozolol can be administered orally or intramuscularly. Some of its therapeutic uses include the treatment of aplastic anemia and hereditary angioedema. It has also been indicated as an adjunct therapy for the treatment of various other medical conditions such as vascular disorders and growth failure. Side effects of stanozolol include those commonly associated with anabolic steroids such as menstrual irregularities, acne, atrophy of the breasts in women, and impotence, testicular atrophy, prostatic hypertrophy in men. Risks of heart attacks, strokes, liver damage, and psychiatric disturbances could occur in both sexes.
The drug was first banned in sport by the International Olympic Committee and the International Amateur Athletic Federation (IAAF) in 1974. Its notable mark on sport history came in 1988, when Canadian sprinter Ben Johnson tested positive for stanozolol at the Olympic Games and was stripped of his gold medal in the 100 meters.
Stanozolol is prohibited by the World Anti-Doping Agency and included on the Prohibited List under Anabolic Agents as a substance that is prohibited at all times. Urinary metabolites of stanozolol can be detected by methods such as gas chromatography-mass spectrometry (GC-MS), and liquid chromatography tandem mass spectrometry (LC-MS/MS). Under the 2015 World Anti-Doping Code, Olympic and Paralympic athletes who test positive for stanozolol could potentially face a four-year ban from sport for an intentional violation.
Athletes are responsible for what they put in their body. Dietary supplements and other products can be mislabeled to incorrectly represent the ingredients contained therein. In the past, investigations of some nutritional supplements have shown that they contained prohibited substances, including anabolic steroids such as stanozolol. These anabolic steroids were not specifically declared by the manufacturer on the supplement product label. Multivitamin products have also shown to be cross-contaminated with anabolic steroids such as stanozolol. Consumption of cross-contaminated multivitamins could lead to inadvertent positive tests and hence athletes should be aware of the substances they are consuming at all times.
USADA's Supplement 411 website can help athletes make informed decisions in order to realize, recognize, and reduce their risks when it comes to taking dietary supplements.
Resources:
National Center for Biotechnology Information. PubChem Compound Database; CID=25249, http://pubchem.ncbi.nlm.nih.gov/compound/25249 (accessed Apr. 27, 2015).
Geyer H., Parr M.K., Koehler K., Mareck U., Schanzer W., Thevis M. Nutritional supplements cross-contaminated and faked with doping substances. J Mass Spectrom. 2008 Jul; 43(7):892-902.
Food and Drug Administration. Drugs@FDA: Stanozolol http://www.accessdata.fda.gov/scripts/cder/drugsatfda/index.cfm?fuseaction=Search.DrugDetails
Notice by the Food and Drug Administration in the US Federal Register. July 21, 2010 https://www.federalregister.gov/articles/2010/07/21/2010-17785/novartis-pharmaceuticals-corp-et-al-withdrawal-of-approval-of-27-new-drug-applications-and-58
House Resolution 4771 (113th): Designer Anabolic Steroid Control Act of 2014. https://www.govtrack.us/congress/bills/113/hr4771