Foods are much less likely to cause a positive drug test than supplements due to the nature of food regulations and the food industry. For example, food companies are very limited in what they can add to foods and how foods can be modified.
However, there have been anti-doping cases associated with contaminated foods, and there are foods for sale (illegally) in the United States that contain substances prohibited in sport, so athletes still need to be aware of what they are consuming. Keep reading to learn more about foods versus supplements.
What is the difference between a food and a supplement?
By law, foods are any substance made from carbohydrates, fats, proteins, and water that can be eaten as a meal (for calories and nutrition) or drank as a significant portion of their daily hydration needs.  Foods range from completely natural products like raw fruits and vegetables, eggs, and meat, to highly processed foods like cereals, granola bars, candies, chips, dips, and more. Beverages like sodas, Gatorade/Powerade, juices, and mineral waters are also considered foods under the law. Foods fresh from the farm don't always need to be labelled, but anything that is processed and packaged in some way must have a Nutrition Facts panel on it to identify it as a food.
On the other hand, even though dietary supplements are also considered foods under the law, there are special regulations that allow supplements to advertise in ways that foods cannot. For example, supplements can advertise specific health benefits and make claims about how the product affects the body (called structure-function claims). Supplements are also allowed to contain a much wider variety of ingredients. However, they are also required to be labelled with a Supplement Facts panel so that consumers know they are buying a supplement instead of a typical food item.
Are foods ever contaminated with substances prohibited in sport?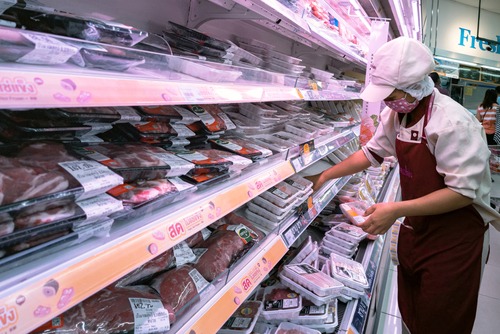 Most foods pose an extremely low risk of contamination with a prohibited substance, and the food supply in the United States is good enough that athletes should not need to worry about food contamination with PEDs. However, livestock in other countries are sometimes treated with anabolic agents for growth, and there have been examples where consumption of such meats cause positive anti-doping tests [Thevis, 2013]. The World Anti-Doping Code has provisions in it that allow for fair treatment of the athlete in cases of accidental ingestion of contaminated meats. Athletes traveling overseas, or consuming meats that may have been imported from overseas, should be aware of these risks.
Do companies ever put performance-enhancing drugs into foods?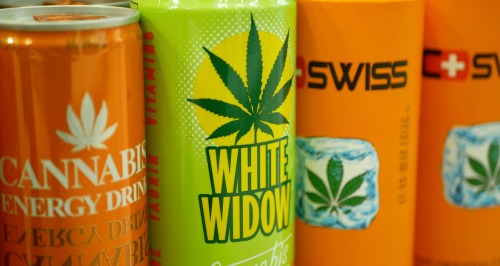 Foods that are manufactured according to the law will not contain substances prohibited in sport.  However, there are companies that mislabel their products as foods when they should be labelled as dietary supplements or drugs.  For example, there are many varieties of cannabis edibles and "drinkables" that contain THC and other cannabinoids but are still wrongly labelled with a Nutrition Facts panel. In most cases, the presence of cannabinoids is the major selling point of such products and the label clearly advertises these contents.
There are also many energy drinks with Nutrition Facts panels that contain stimulants that are not legally allowed in foods. USADA advises athletes against using energy drinks regardless of whether the product is marketed as a food or a supplement. The USADA website has more information about distinguishing between energy drinks and sport drinks.
If it has a Nutrition Facts panel on it, can athletes consume it safely?
In most cases, yes. However, you cannot rely solely on the presence of a nutrition facts panel to guarantee a product is free from substances prohibited in sport. Read the contents of the labels carefully and take notice of the advertising. If a product claims to be a pre-workout or energy drink, or it lists ingredients you don't recognize, avoid the product or email drugreference@USADA.org.
More questions?
For questions about specific products, substances, and methods, contact USADA's Drug Reference Line at drugreference@USADA.org or call (719) 785-2000, option 2.
References
Thevis, M., Geyer, L., Geyer, H., Guddat, S., Dvorak, J., Butch, A., et al. (2013). Adverse analytical findings with clenbuterol among U-17 soccer players attributed to food contamination issues. Drug Test Anal 5(5), 372-376. doi: 10.1002/dta.1471.