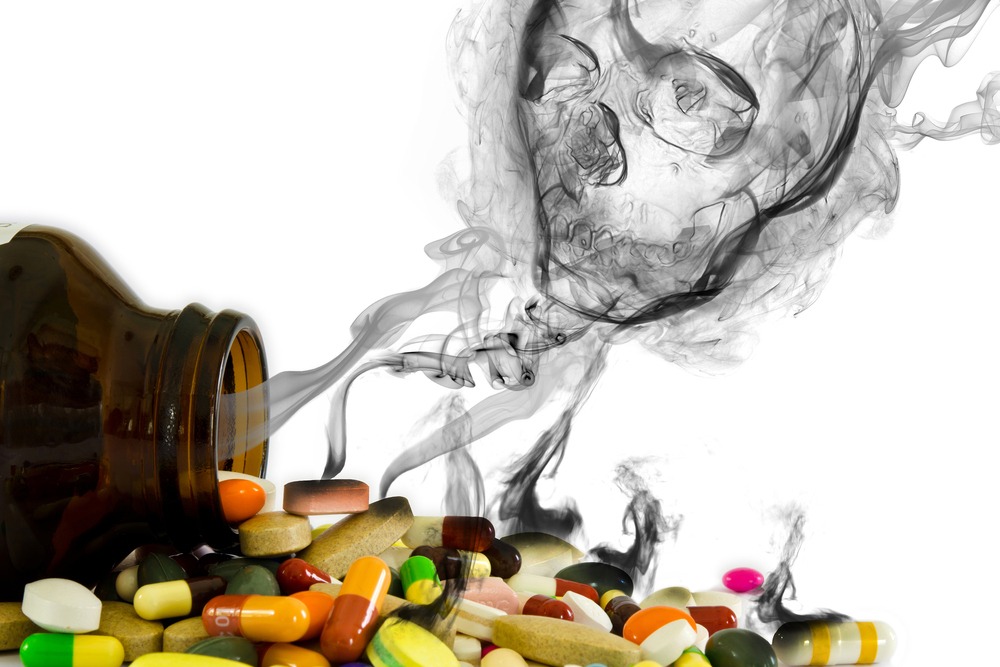 The High Risk List is one of USADA's many resources designed to help athletes and support personnel navigate the many risks created by an enormous market of products that are regulated post-market. This means that, unlike medications approved by the U.S. Food and Drug Administration (FDA), no regulatory body analyzes the safety, efficacy, or label accuracy of supplements before they are sold to consumers.
Unfortunately, USADA has seen many examples of supplements intentionally spiked with or accidently contaminated with harmful and/or prohibited ingredients. The High Risk List is not an exhaustive list of all the supplements that may pose a risk to athletes, but it does provide many examples of risky products and manufacturers, as well as regulatory warnings about certain ingredients and companies.
Keep reading to learn more about regulatory warnings on the High Risk List.
Some supplements on the High Risk List have a "Regulatory Warning." What does that mean? 
This means that USADA has become aware that the FDA or another regulatory agency has published information about a specific product or ingredient relating to its safety or lawfulness. A regulatory warning is distinct from an anti-doping warning (a warning related to the anti-doping status of an ingredient under the World Anti-Doping Agency (WADA) rules). Not all companies, products, or ingredients with FDA warnings are represented on the High Risk List. Athletes interested in the lawfulness of any dietary supplement should visit FDA.gov to determine for themselves whether any regulatory warnings exist. 
Why is USADA telling athletes about regulatory warnings? 
Regulatory warnings are issued to supplement companies by the U.S. government and relate to the legality of a product according to U.S. law. Such warnings are not related to anti-doping rules, which are established by WADA. However, it is important for athletes to be fully aware of the issues (past and present) of a dietary supplement or company when they are deciding whether to use a product.
USADA encourages all athletes who use supplements despite the risks to identify the best, safest products on the market. Choosing a supplement that complies with U.S. laws is one of many steps athletes should take to reduce risk. Please visit USADA's Supplement Connect resource to learn more about all the ways to reduce your risk from dietary supplements. 
What kinds of regulatory warnings could be on the High Risk List? 
The High Risk List contains two types of regulatory warnings:   
General information about certain ingredients used in dietary supplements that the FDA considers unlawful (listed below). Dietary supplements that contain these ingredients are flagged with a regulatory warning on the High Risk List, and athletes are encouraged to visit the bottom section of this article for more information.  
Warning letters to specific supplement companies. Some supplement companies on the High-risk List have received one or more warning letters from the FDA about a product(s) they are selling that is unlawful. Sometimes the warning letter relates to the actual product on the High Risk List, but other times, the warning letter is provided as general information about the supplement company. 
If the product has a regulatory warning, does that mean it is bad or illegal? 
Not necessarily. Warning letters are sometimes issued by the FDA for minor issues that don't affect the safety of a product. However, some warning letters issued by the FDA are for things that could harm athletes, such as the presence of illegal or unsafe ingredients.   
Are all relevant regulatory warnings on the High Risk List? 
No. The High Risk List only contains products that pose an anti-doping risk to athletes. There are many other products that have regulatory actions against them that do not involve substances prohibited in sport, and therefore are not on the High Risk List. Furthermore, USADA only posts regulatory warnings that are available to the public, and of which USADA has become aware. There could be many regulatory actions that occur behind the scenes or of which USADA is not currently aware. Athletes are encouraged to search for their product name and the supplement company on FDA.gov. 
If a product on the High Risk List doesn't include a regulatory warning, does that mean it's legal? 
No. Just because a product does not list a regulatory warning on the High Risk List, doesn't mean it is free from regulatory issues. The FDA only reviews a tiny fraction of the supplement industry at any one time. Additionally, there are many unlawful supplement companies that never receive any warnings or actions against them from the FDA, or the warnings are not made public during the time the product is on the High Risk List. 
Illegitimate dietary ingredients as determined by the U.S. Food and Drug Administration 
(it is unlawful to use these ingredients in dietary supplements in the USA) 

Ingredients that are prohibited by WADA 

Ingredients that are not prohibited by WADA  
(You will not incur an anti-doping violation for using these ingredients) 

1,4-DMAA [1]      

Andarine [1] 

Arimistane [2], [3] 

BMPEA (beta-methylphenethylamine) [4] 

DMAA (methylhexaneamine) [5] 

DMBA (AMP) [6] 

DMHA/Octodrine [7] 

Higenamine [1] 

Methylsynephrine [8] 

N-methyltyramine [1] 

Octopamine [1] 

Ostarine (SARMs) [9] 

Sibutramine 

5-alpha-laxogenin [1] 

Acacia Rigidula [10]  

Bismuth nitrate [1] 

Hordenine [1] 

Picamilon [11]  

Phenibut [12] 

Sulbutiamine [1] 

Sodium tetrachloroaurate [1]  

Vinpocetine [13] 
 More questions?
For questions about specific products, substances, and methods, contact USADA's Drug Reference Line at drugreference@USADA.org or call (719) 785-2000, option 2.