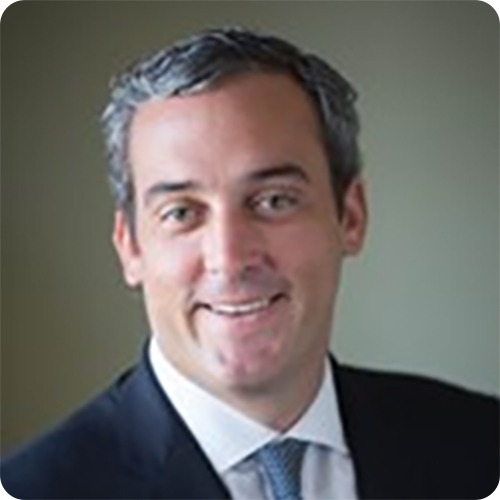 Paul Rosen, a former federal prosecutor and chief of staff at the Department of Homeland Security, is a partner in the firm's White Collar & Regulatory Enforcement, Privacy & Cybersecurity, and Government Contracts groups. Paul is also chair of Crowell & Moring's National Security practice. Paul has extensive experience in cybersecurity and privacy, government investigations, and crisis management.
Prior to joining Crowell & Moring, Paul served in several senior leadership roles within the DHS, including most recently as chief of staff where he supervised DHS's response to some of the most sensitive and complex challenges facing the government.
In addition to his work at DHS, Paul served for more than four years at the U.S. Department of Justice, including as a federal prosecutor in the U.S. Attorney's Office for the Eastern District of Virginia and in the Department of Justice Criminal Fraud Section. He prosecuted financial crimes, including securities fraud, bank and mortgage fraud, FCPA, money laundering, insider trading, corruption, bankruptcy fraud, and government and procurement fraud. In recognition of his work as a prosecutor, in 2012 the Council of Inspectors General on Integrity and Efficiency recognized Paul with its Investigations Award for Excellence.
From 2006 to 2009, Paul served as counsel to then-U.S. Senator Joseph R. Biden, conducting oversight investigations and advising on civil and criminal law policies and legislation confronting the Senate Judiciary Committee, including federal drug control policy and sentencing guidelines. He also served as Staff Director to the Senate Caucus on International Narcotics Control. Prior to that, Paul was a law clerk to the Honorable Gary Allen Feess, U.S. District Judge for the Central District of California.
Paul is a Board Member at Bet Tzedek Legal Services and the Pacific Council on International Policy. Paul has served as guest lecturer and speaker at Harvard's John F. Kennedy School of Government and at the University of Southern California's Gould School of Law and undergraduate college, and from 2017 to 2019 Paul also served as a Homeland Security Project fellow at Harvard's Belfer Center for Science and International Affairs.