Understanding Dietary Supplement Regulation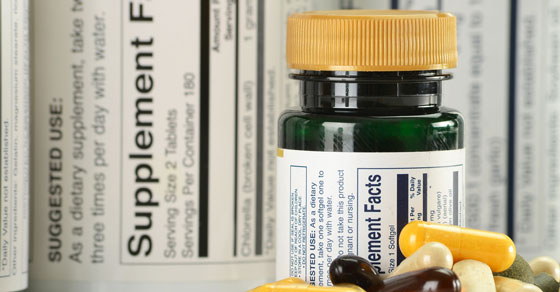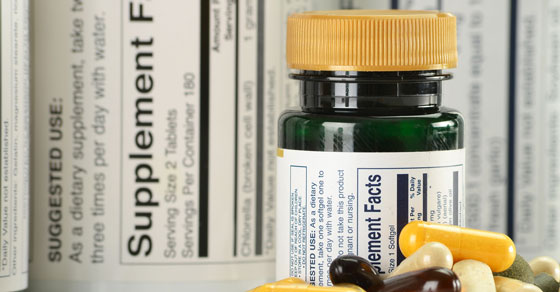 Many people misunderstand the FDA's role in regulating dietary supplements. Dietary supplements are supposed to contain dietary ingredients that have been available in the food supply for a long time, or that have gone through the "new dietary ingredient notification process." The idea is that people should have access to ingredients or traditional medicines that have been used for many years (sometimes centuries) and that have a reasonably good safety record, or where the risks were more or less known. There are a few additional aspects you should be aware of.
The FDA does not make sure the product has been properly manufactured before it is sold. By law, supplement companies are supposed to comply with Good Manufacturing Practices (GMP). However, the FDA can only inspect a fraction of all supplement companies. There are many reports of companies not complying with GMP, but consumers are still buying and using those supplements. Even companies that are audited by the FDA and receive a warning letter from the FDA explaining what they are doing wrong may have been in business for many years and sold thousands of supplements before they are ever caught. If a supplement company decides to fix the problems pointed out by the FDA in a GMP audit, it may take months to make the changes, and they will most likely continue selling supplements even though the problems haven't been fixed yet. Some companies simply ignore the FDA warning letters and continue selling supplements. The FDA may have to send out multiple warning letters or go through lengthy court proceedings to prevent the supplement company from selling any more products. During this process, the supplements may remain on the market with consumers continuing to buy them completely unaware of the quality problems in manufacturing.
The law doesn't require a product to be effective in order to be sold. The supplement company is supposed to make sure the advertising claims are accurate and not misleading. For example, many people buy supplements that advertise to help them lose weight, or gain muscle. It's important to know that neither the FDA nor any other agency test products to see if it does, in fact, improve weight loss or muscle gain. Supplement companies are limited in what they can say about their products. However, companies still make illegal claims about how their product works (the efficacy of their products). There is a scientific consensus that vitamin C does not reduce the severity of cold symptoms or shorten the duration of a cold, but some companies continue to sell products making these efficacy claims. Even though legally they are limited in what they can say about their products, manufacturers often step over the line by promising more than they deliver. If it sounds too good to be true, it probably is.
The FDA doesn't conduct a safety review or require that the supplement company get an independent review of safety before a product is sold. Under DSHEA, it is the responsibility of the supplement company to make sure that a supplement is reasonably expected to be safe. There is an inherent conflict of interest with this set up. While the supplement company is responsible for ensuring a product is safe, the consumer is the one taking the risk by using the product. The supplement company might be in the business of selling healthy supplements, but make no mistake, it is in the best interest of the company to stay in business by making a profit.
One could argue that it is not in the best interest of the company to sell supplements that make people sick, but what if the product only makes one out of two people sick? What about one out of one hundred? A company might decide that the profit margins are big enough to deal with one sick person if ninety nine people don't get sick or harmed in any way.
In supplements that contain novel ingredients, or novel mixtures of ingredients (where there is not a long history of use in the food supply and/or there haven't been any safety studies conducted) a supplement company might assume that the supplement is safe – but the assumption might be wrong. Further, when a supplement company isn't sure about the safety they may choose to sell their products anyway.
The FDA only steps in when there is proof that a supplement in unsafe. In order to determine if a supplement is unsafe, the FDA reviews adverse event reports submitted to them. Consumers who suffer from side effects from using a supplement can report these side effects to the FDA or to the supplement company. If a consumer reports the adverse event to the supplement company, the company must report it to the FDA only if it's serious. Many consumers don't report adverse events to anyone so the number of adverse event reports received by the FDA for supplements is small compared to the number of adverse events that actually occur. In fact, there have been large studies conducted, revealing the problems with the current adverse event reporting schemes. Therefore, the FDA may not be aware of harmful products that are being sold. You cannot rely on anyone else to protect you. There are too many supplements on the market for the FDA to check them all. You need to be an informed consumer!